MOUNT MAKING & MUSEUM SERVICES | PREVENTIVE & INTERVENTIVE CONSERVATION
Preventive and Interventive Conservation
The skill and vast experience of our multi-disciplinary conservators enables us to offer some of the most advanced conservation treatments found anywhere in the word. All our conservation practices are informed by the latest advancements in scientific research, guided by contemporary ethical theory and underpinned by internationally recognised standards of best practice.
We adhere to the conservation philosophy of minimal intervention and reversibility, and every stage of treatment is meticulously documented.
Our Conservation Managers ensure that all suitable treatment methods and processes are explored, that conservation ethics, best practice and health and safety is rigorously adhered to, and that excellent results are achieved in a cost-effective and timely manner.
We are also happy to work with museum clients to ensure that access to an object is maintained throughout the treatment process.
Throughout the year we invest considerable resources in the continued professional development of our team. Every one of our employees has a personal CPD fund to pursue educational and training activities that will enable them to develop as conservators. Recent training courses some of our conservators have gone on, include training in the techniques of Kintsugi and verre eglomise, and a course on the conservation of plastics.
Saving Samson Case Study
Shortlisted for Museums + Heritage Conservation or Restoration Project of Year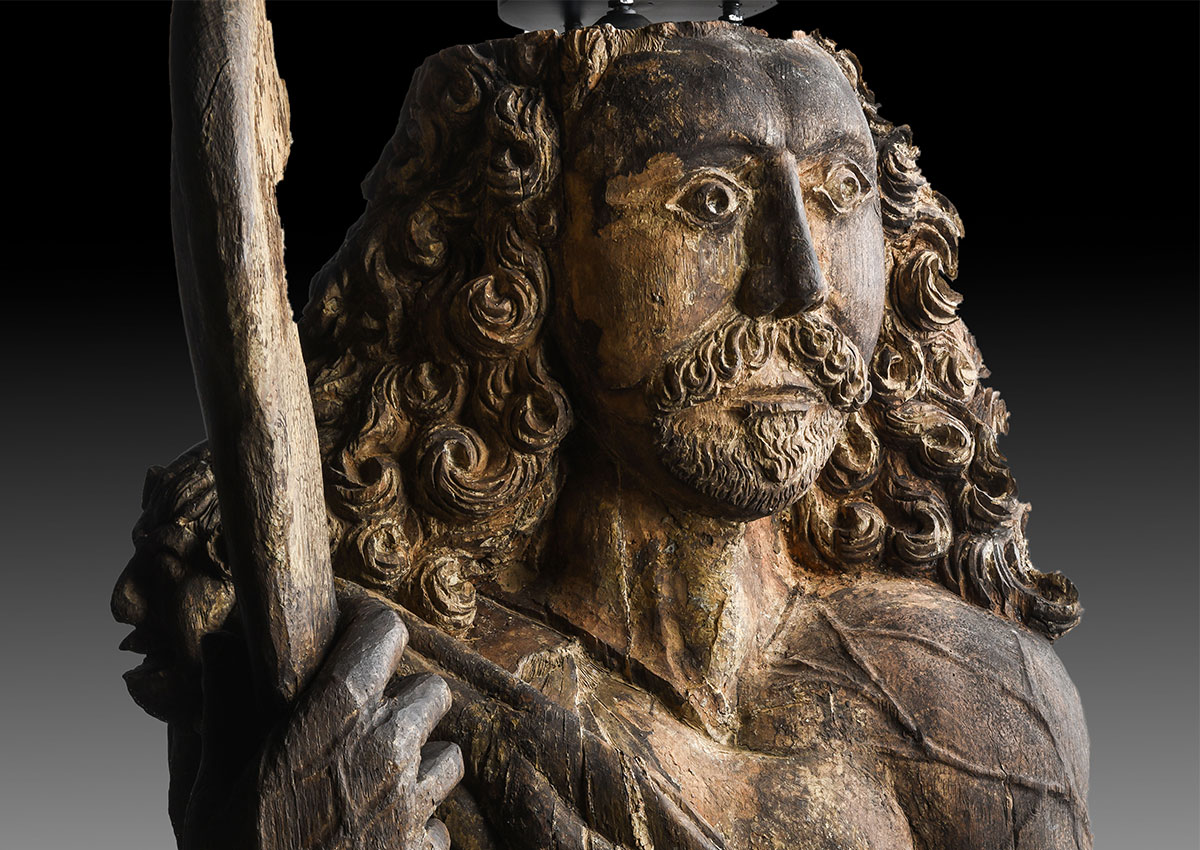 To find out more about our museum conservation services, or to discuss a project