RESTORATION & CONSERVATION SERVICES | FINE ART RESTORATION | PICTURE FRAMING AND PICTURE FRAME RESTORATION
Picture Framing and Picture Frame Restoration
"One of the most formidable English restoration companies, Plowden & Smith works tirelessly to restore English history back to its highest quality"
– Four Walls | the art and framing magazine for professionals
We have vast experience preparing art for display or exhibition, and in hanging paintings and framed works.
Picture framing services include replacing old backboards with non-acidic conservation-grade backing, and glazing art with museum quality non-reflective, UV-filtering glass to the work to prevent further deterioration.
We also clean, restore and re-gild frames, or we can create a custom-made frame to the specific requirements of the client.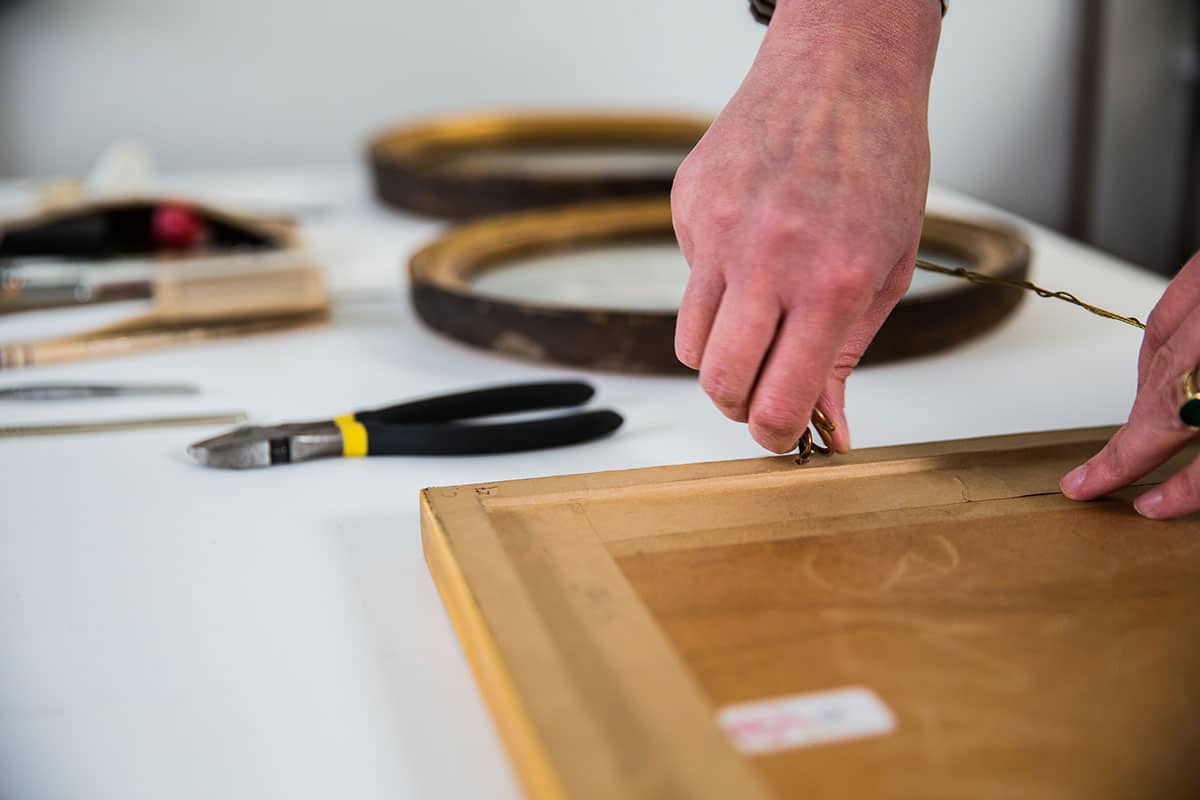 Picture Framing Case Studies
Replicating a Gilded Photo Frame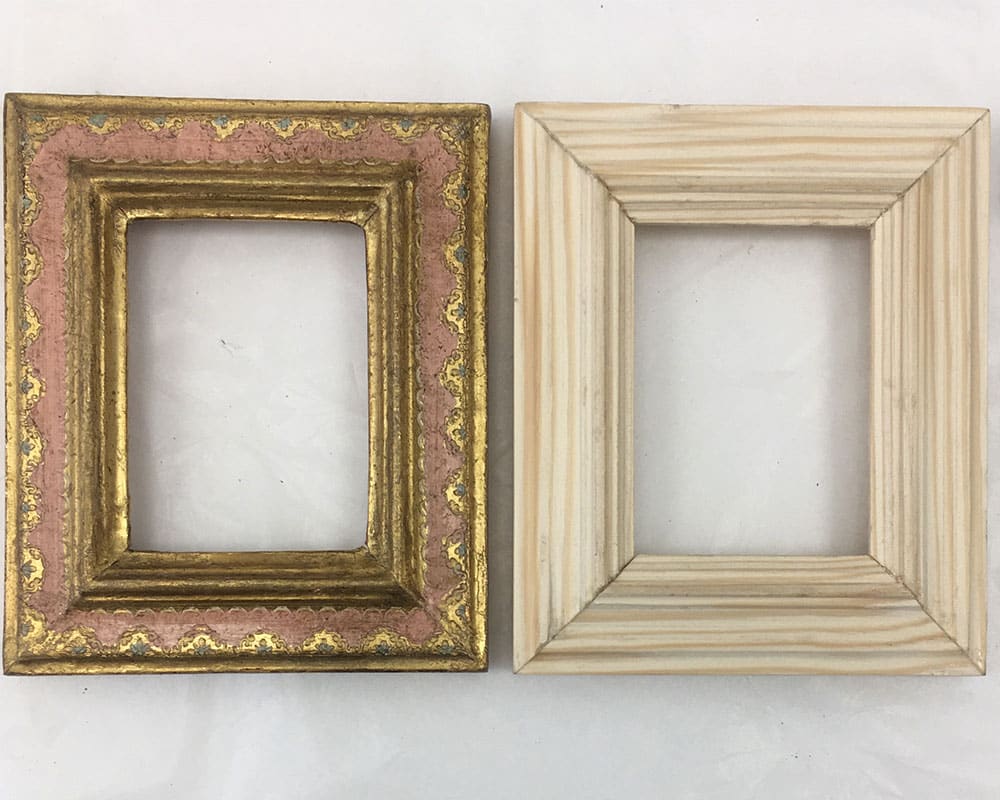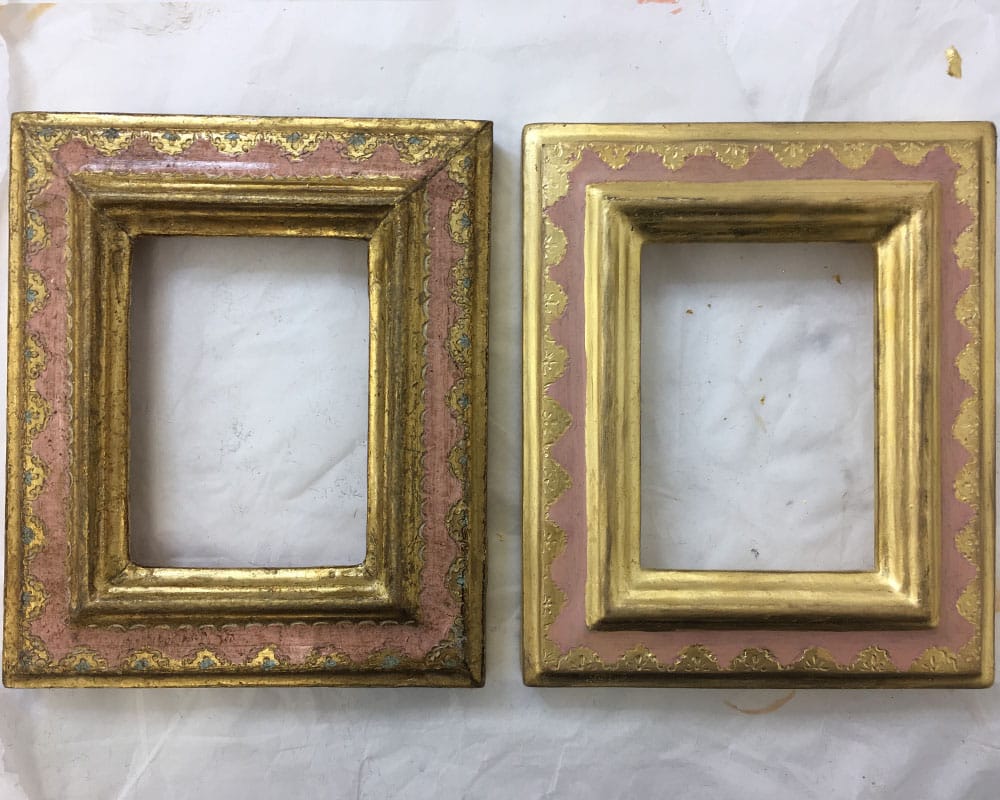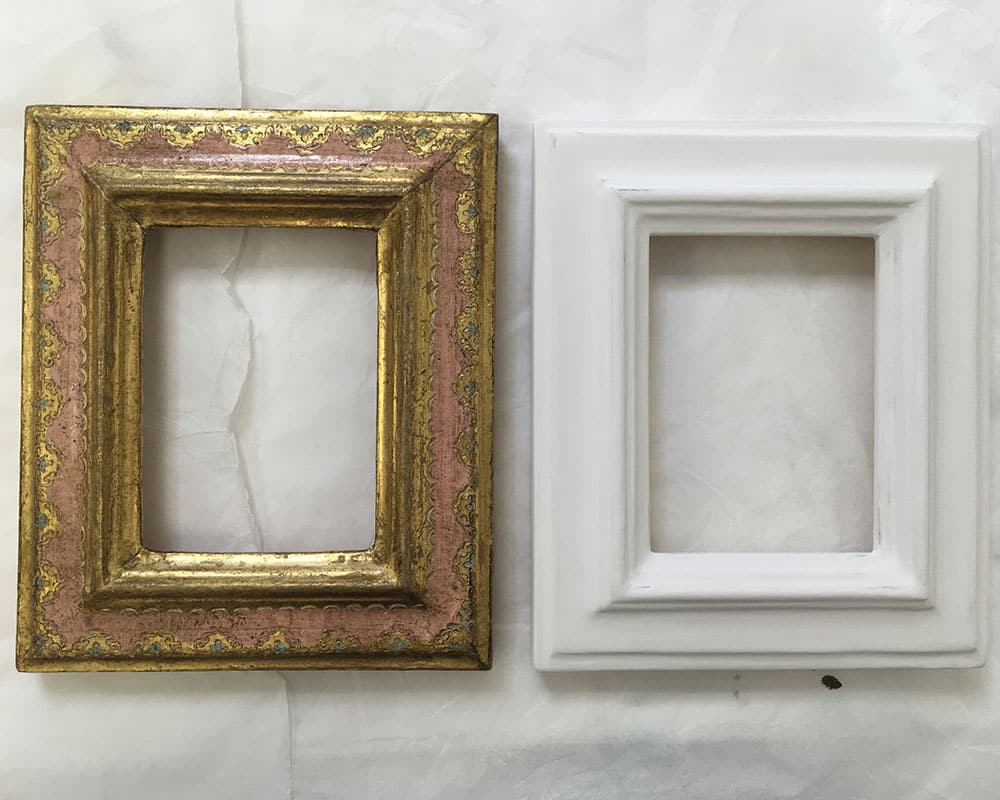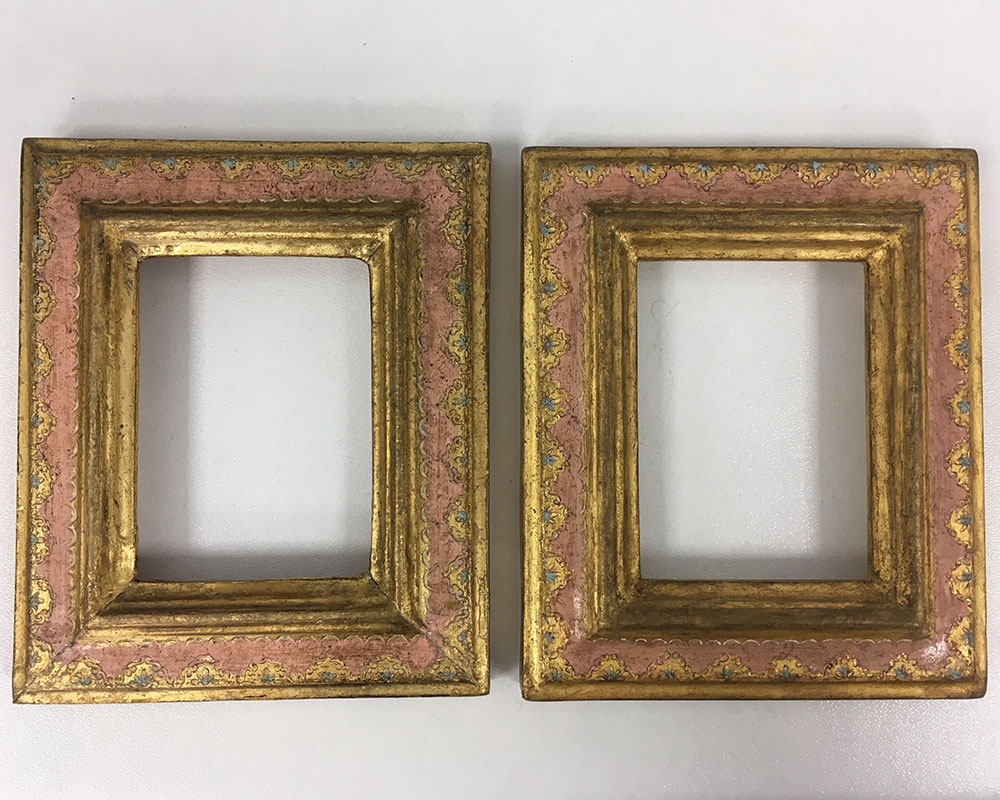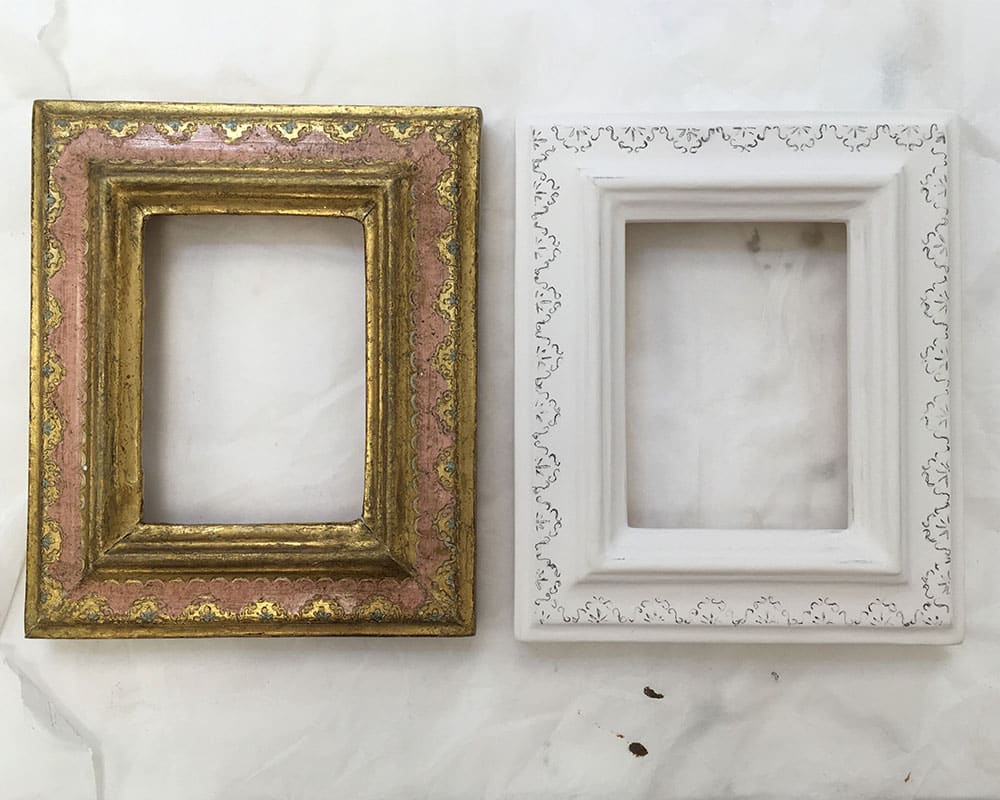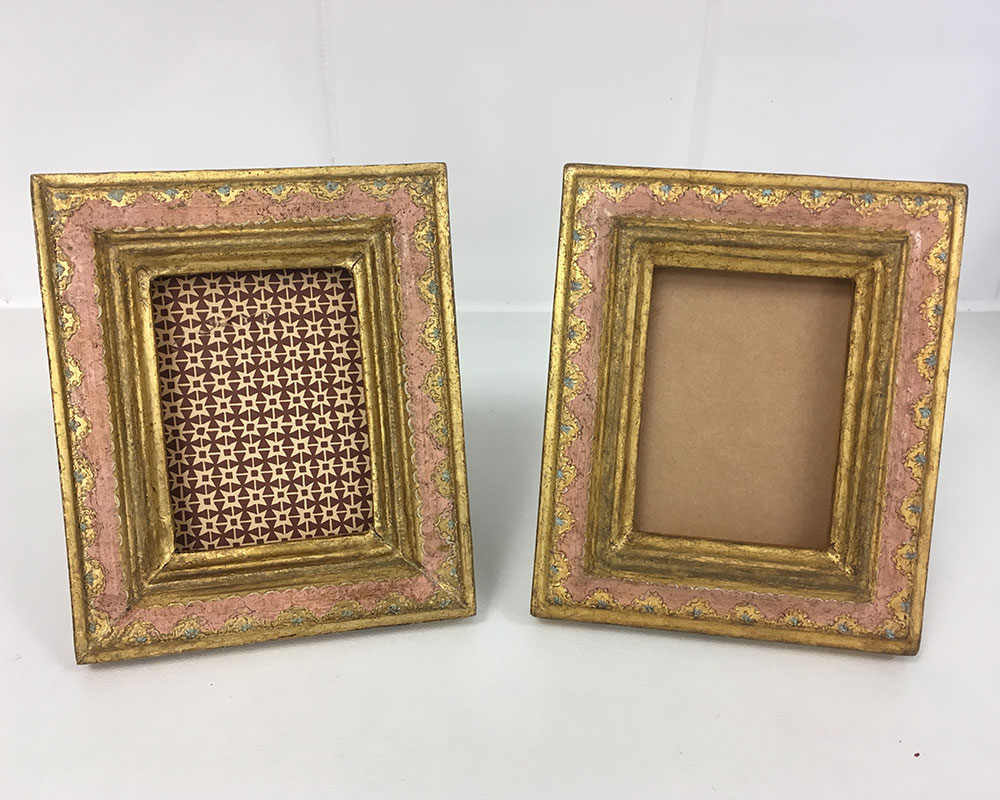 From time to time, clients come to Plowden & Smith to have a picture frame replicated, often to ensure a consistent framing style across their art collection.
When this polychrome frame came into our studio for restoration, the client also asked us to make a replica.
After constructing the wooden carcass in our furniture workshop, the frame went up to our Decorative Arts studio, where several coats of gesso were applied, sanded smooth and painted with the base colours.
On the original frame, the intricate pattern would have been created using a printing block however our Decorative Arts Conservator had to replicate the design by hand. This pattern was then gilded, and the finer details picked out with acrylic paint.
The decorated frame was then distressed and toned using a combination of watercolour paint and wax to match the naturally aged appearance of the original.
Restoring a Collection of Gilded Picture Frames from Prideaux Place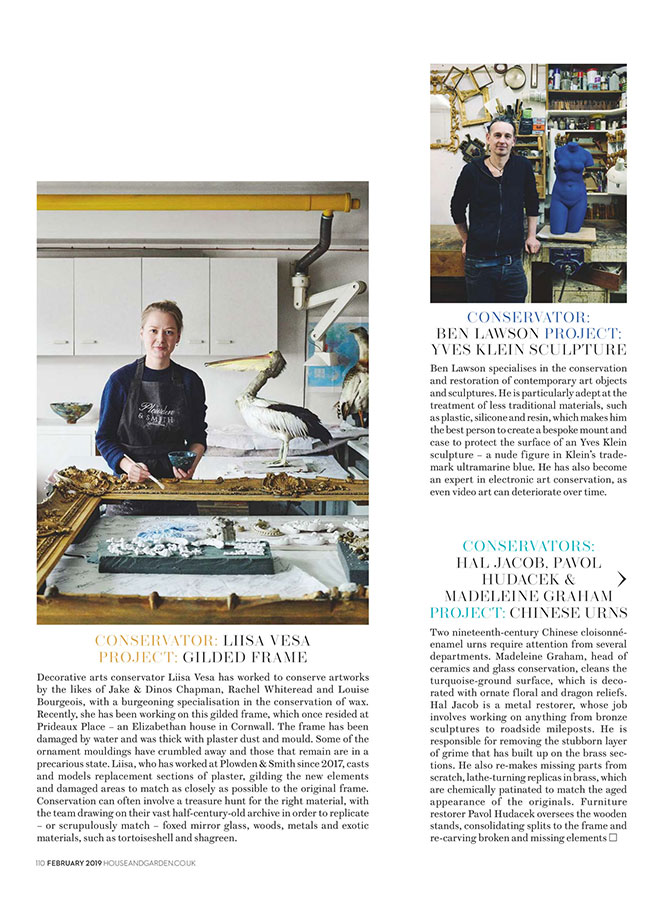 Recently [Plowden & Smith] has been working on this gilded frame, which once resided at Prideaux Place – an Elizabethan house in Cornwall. The frame has been damaged by water and was thick with plaster dust and mould. Some of the ornamental mouldings have crumbled away and those that remain are in a precarious state. Liisa, who has worked at Plowden & Smith since 2017, casts and models replacement sections in plaster, gilding the new elements and damaged areas to match as closely as possible to the original frame. Conservation can often involved a treasure hunt for the right material, with the team drawing on their vast half-century-old archive in order to replicate – or scrupulously match – foxed mirror glass, woods, metals and exotic materials, such as tortoiseshell and shagreen.
– House & Garden, February 2019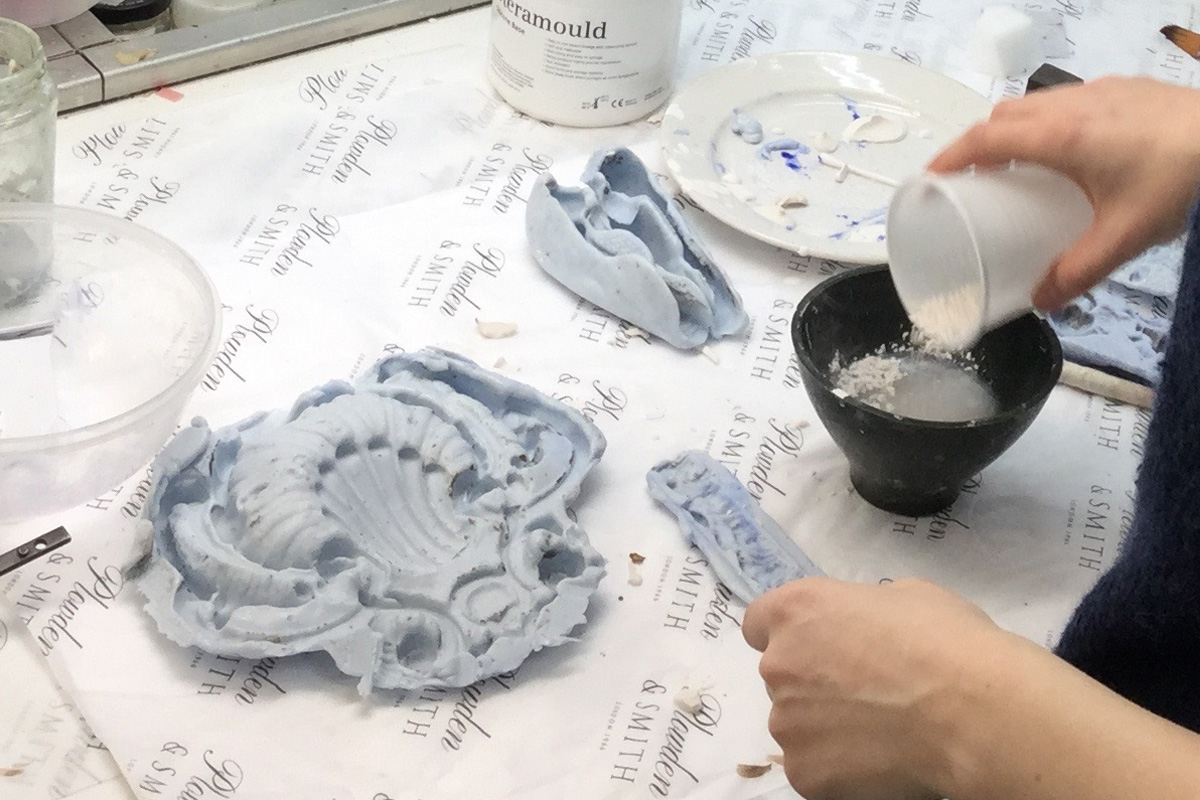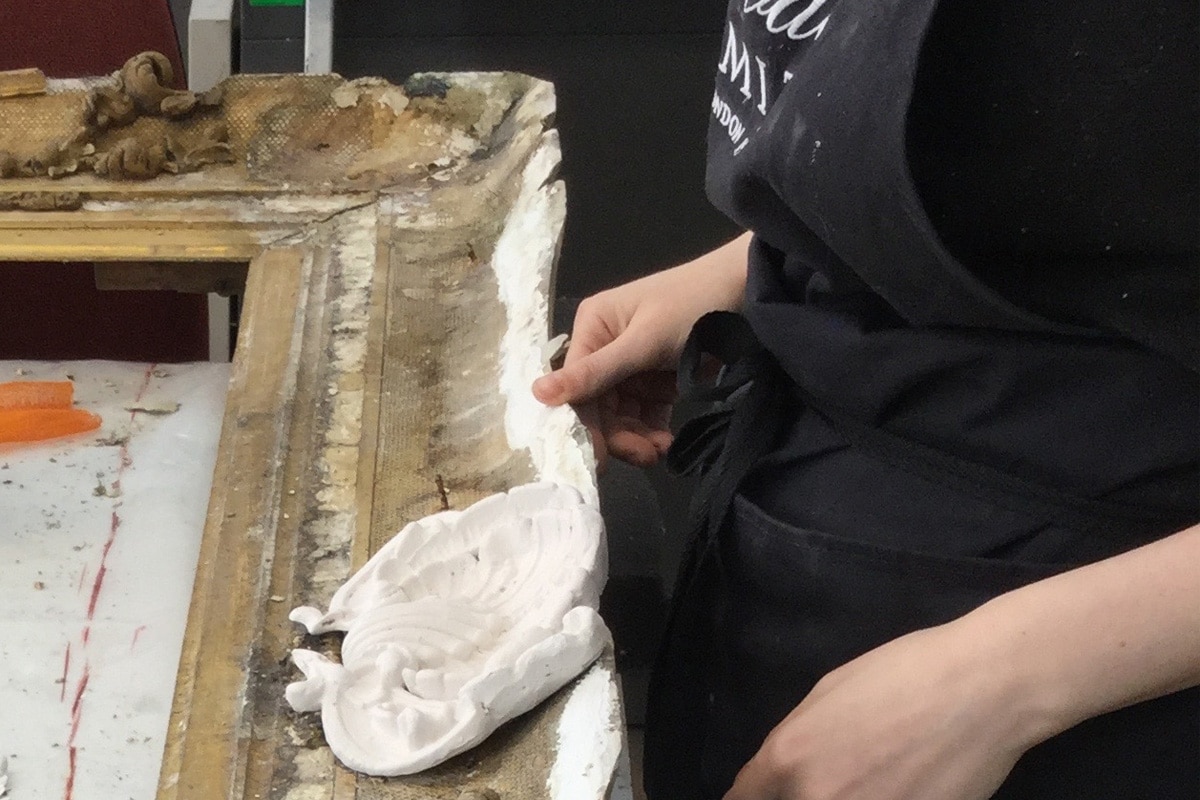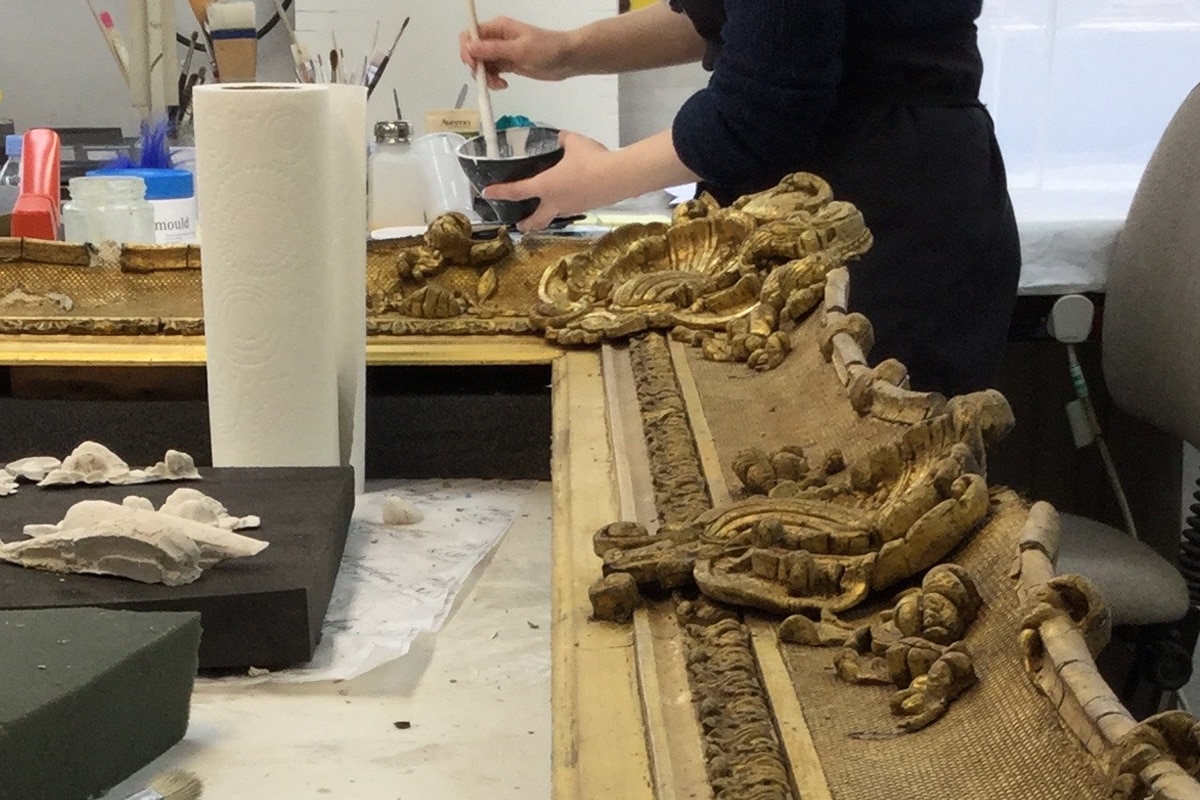 A large collection of gilt frames came into the Plowden & Smith studios to be restored whilst their paintings were being treated for water damage, following an escape of water at Prideaux Place.
In addition to stabilising any loose areas of gilding, missing sections of moulded gesso detailing were created in plaster, using hand hand-cast moulds.
These new sections of plaster were then finished by our gilding specialist to ensure a perfect match to the subtle tones of the original.
To find out more about our picture framing or gilding services, or to discuss a project
please get in touch