MUSEUM, RESEARCH & EXHIBITIONS SERVICES | MOUNT MAKING
Treat your

self to

a

Bespoke

Art Base

or

Display Plinth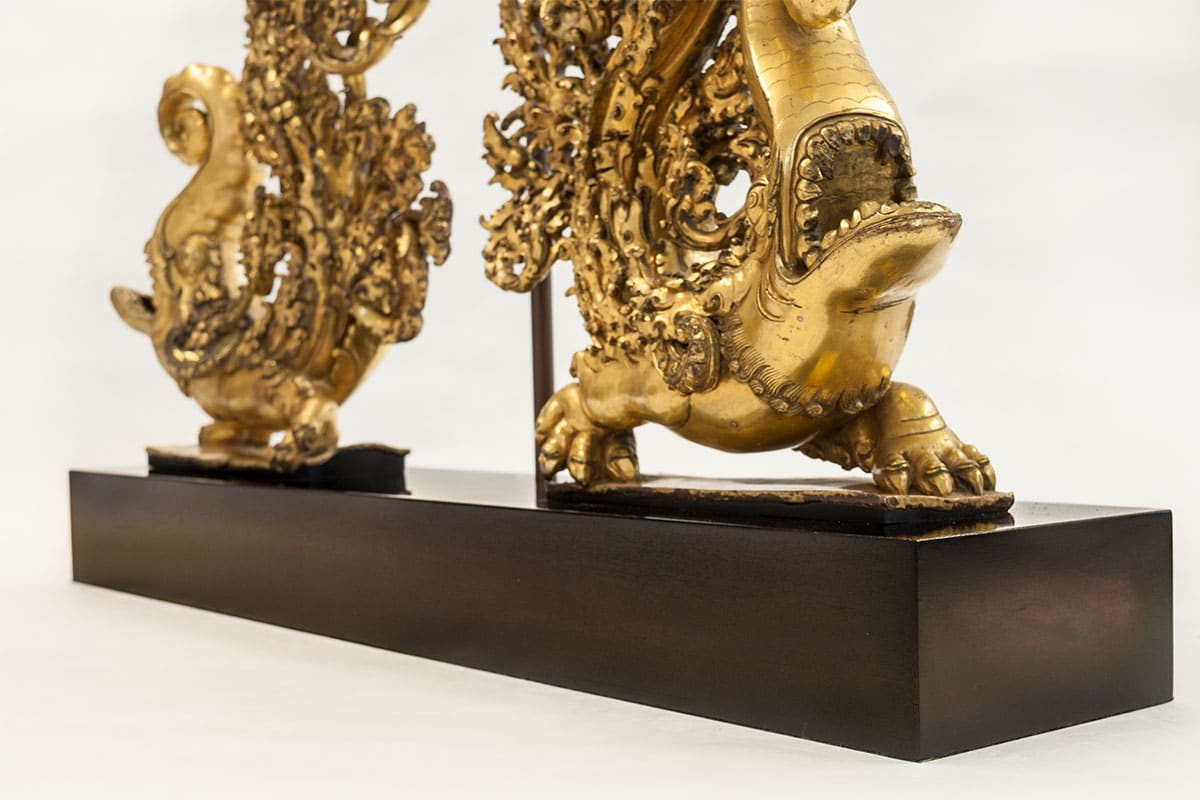 Nothing will enhance the appearance of a favourite or cherished object like a beautiful fine art base or display plinth.
Every Plowden & Smith art base, armature mount and display plinth is made by hand in our London studio, bespoke to your requirements.
Our display plinths, bases and mounts will provide your object with additional stability at the base, and if requested can be designed to offer extra support at points of intrinsic weakness, as well as incorporating conservation-grade security clamps.
Our custom approach to mount making gives you a huge range of choice about the look and feel for your new art base or display plinth. Whether your preference is for a small marble display plinth, a floor mounted wooden display pedestal or a simple metal art base, we can meet almost any brief.
We can create mounts at a range of price points.
We offer bespoke mount making as stand-alone service; however, as one of the UK's leading conservation companies, should any cleaning or restoration work be required, we have the specialist inhouse skill to do this.
Our art bases and display plinths are favoured by many of the world's top art galleries, international museums and interior designers. It really is the perfect finishing touch that will ensure maximum enjoyment of your object.
VIDEO| Alexandra Tolstoy pays a visit to our mount makers 
Wh

at sets a Plowden & Smith

art

base

or

display plinth

apart

?
No better way of elevating the 'face value' of an object, breathing new life into a cherished possession or refreshing a collection.

 
Many styles of mount are available, as well as different woods, metals, stones and various finishes.

 
C

onservation

is at the heart of our mount making

work.

Your

Plowden & Smith

art base

or

display

plinth

will be offering the correct level of support

,

whilst avoiding the application of too much pressure at fixing points.

All armatures are

lined with inert

conservation-grade

felt

or shrink wrap at points of contact.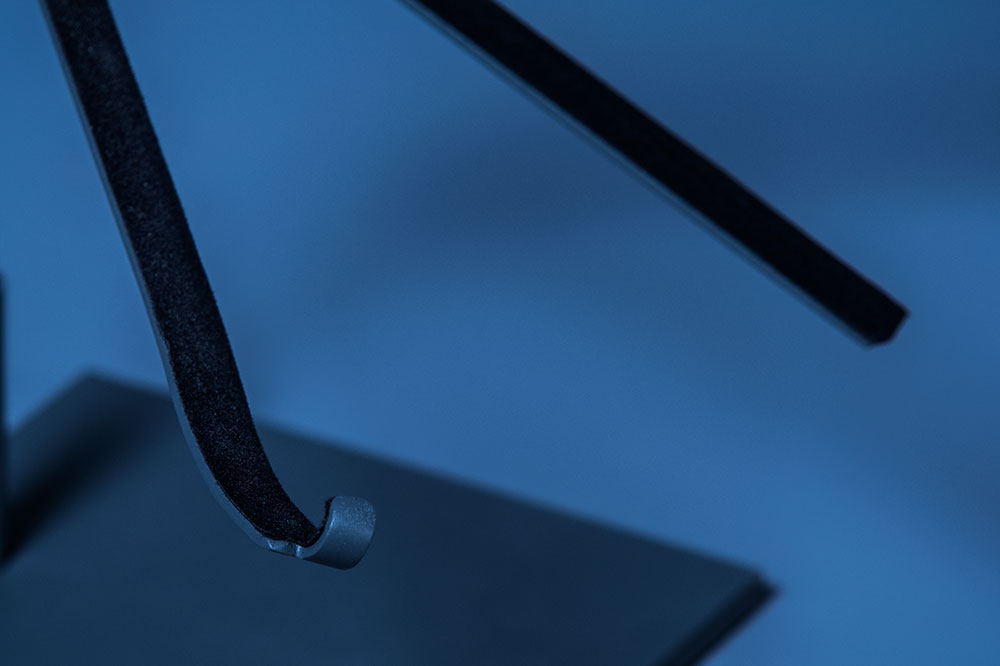 If a discreet look is favoured, we are experts with coming up with solutions for providing appropriate, yet very discreet support to objects.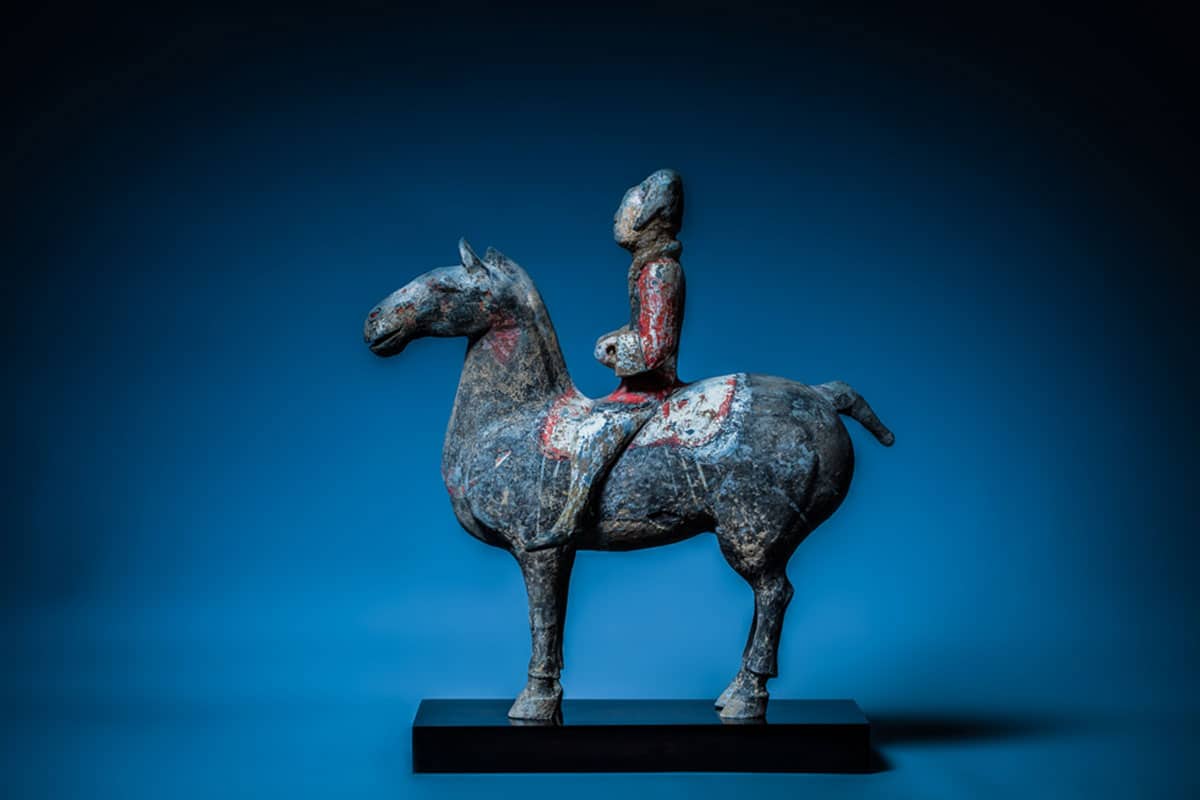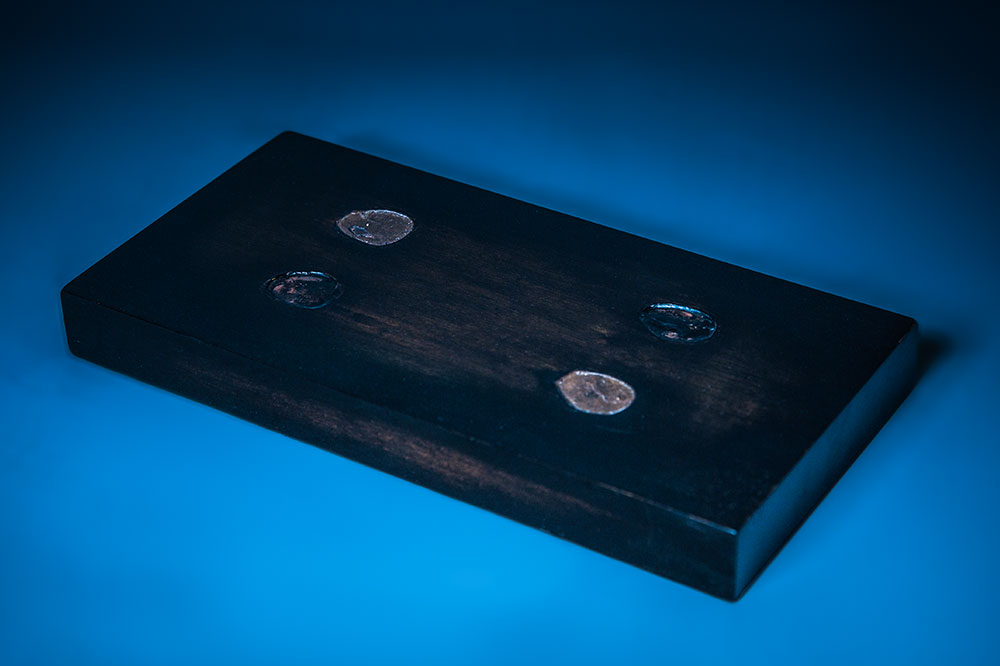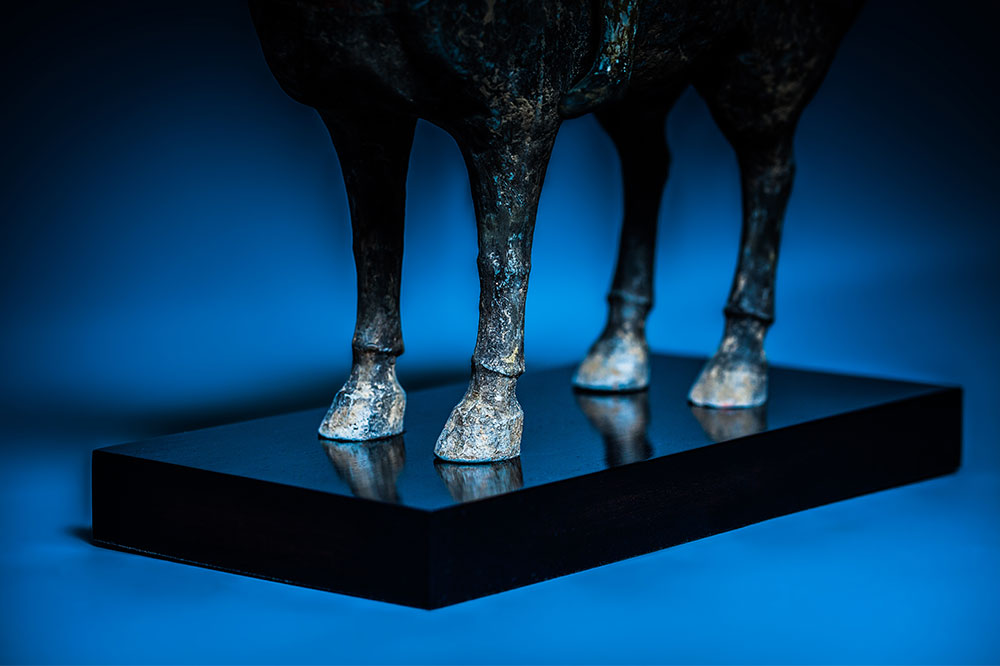 We appreciate that each client has a different set of requirements. Our bespoke approach to mount making means that we can usually meet even the most challenging or unusual brief. 

 
An

Art Base

Can Help

P

rotect

Treasured

Object

s

from Damage
As well as making a favourite artwork or object look extra-special, there are many conservation benefits of opting for a bespoke art base or display plinth including: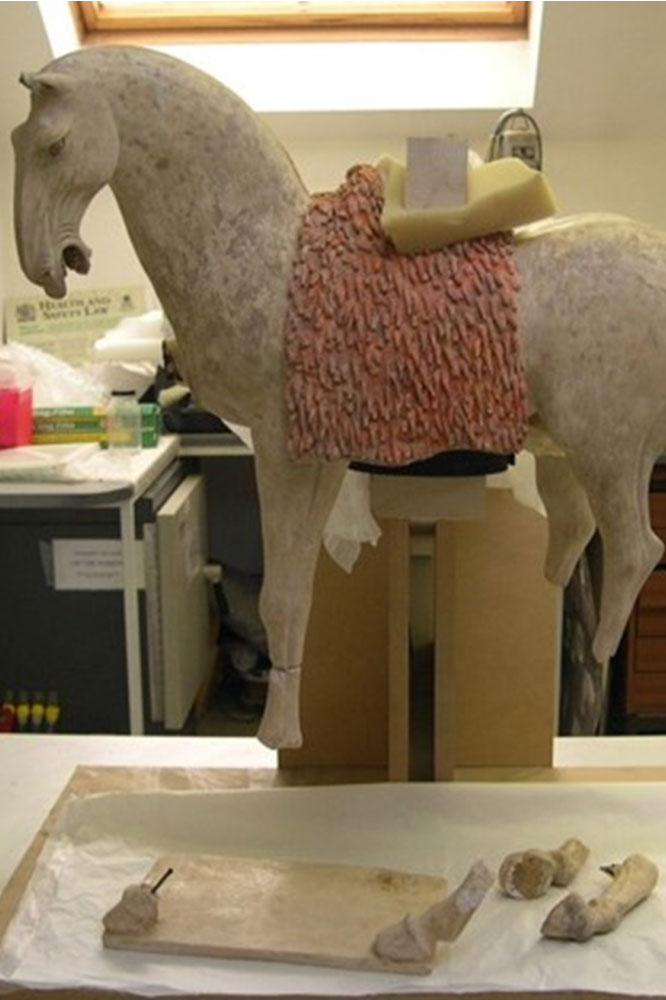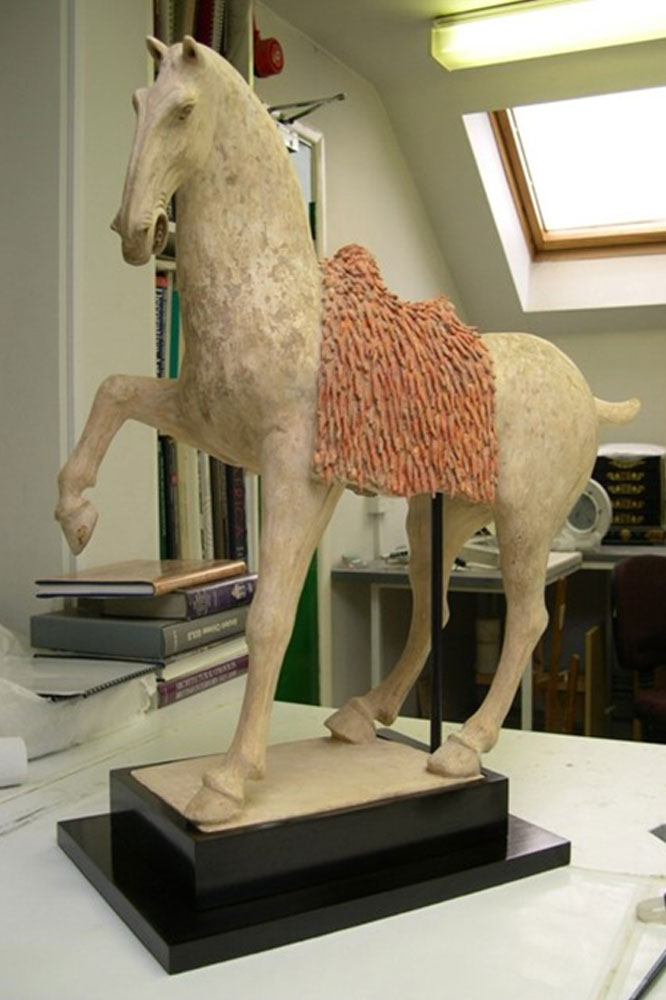 Where an artwork has been previously restored or has intrinsic points of weakness in its design (for example a top-heavy model of a horse with tall spindly legs), we can create an

art base

or

display plinth

which incorporates additional points of support.

 
Where an artwork or object is on public display, or at risk of being knocked by pets or children, discreet security fixing clamps can be seamlessly integrated into the

art base

.
We also offer acrylic covers

to protect

objects from

dust,

dirt

and atmospheric pollutant

s

.

These are i

deal

for keeping

valuable or delicate artworks

,

that

would otherwise

require

regular cleaning at the hands of a specialist,

clean.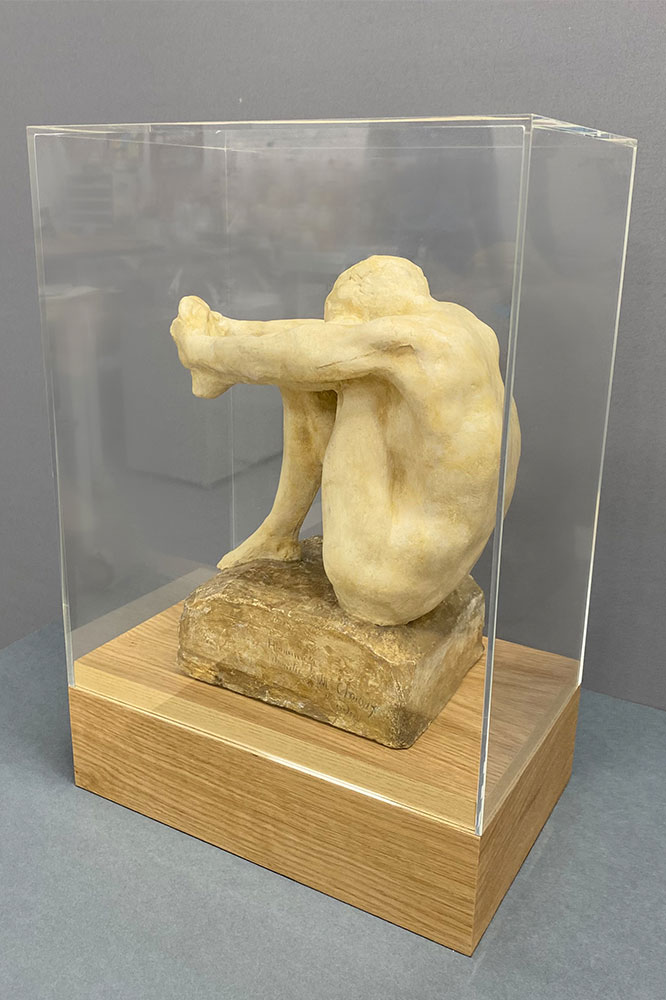 Interested in us creating an art base, display plinth or armature wall mount for you? please send us an email with an image of the object and some details of your requirements. We will be in touch with our initial thoughts. 
Art Base and Display Plinth Examples
The following examples are based on some of our more popular designs.
Often made from custom-sprayed stainless steel, patinated brass or a client specified metal, these display bases are fitted with patinated brass armatures or base-mounted fixings, which can be finished to match the object for an extremely discreet result.
Spray painted brass and steel art base (fixings not toned)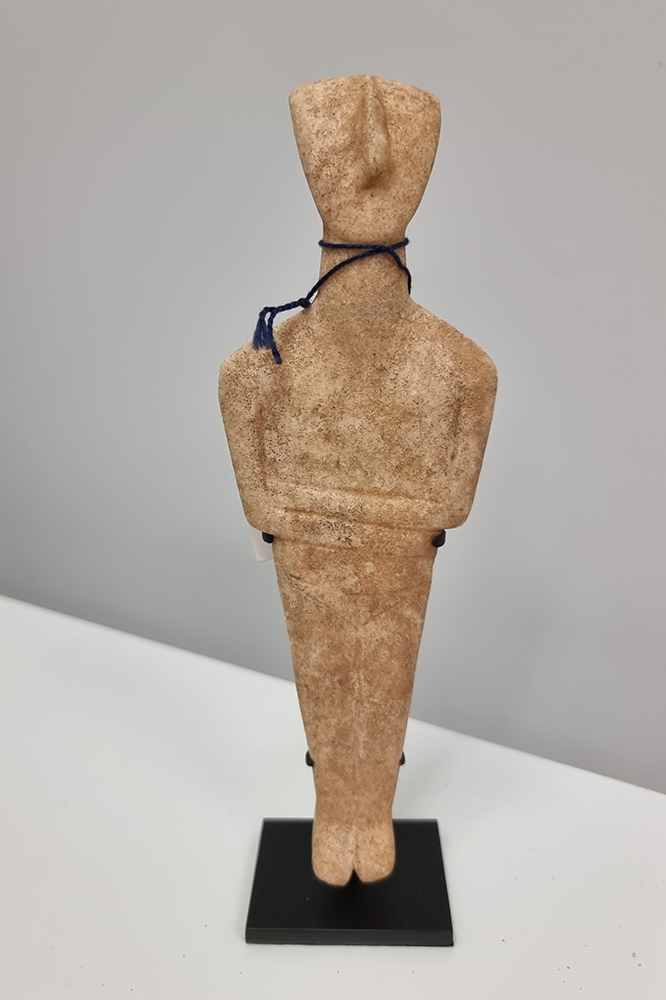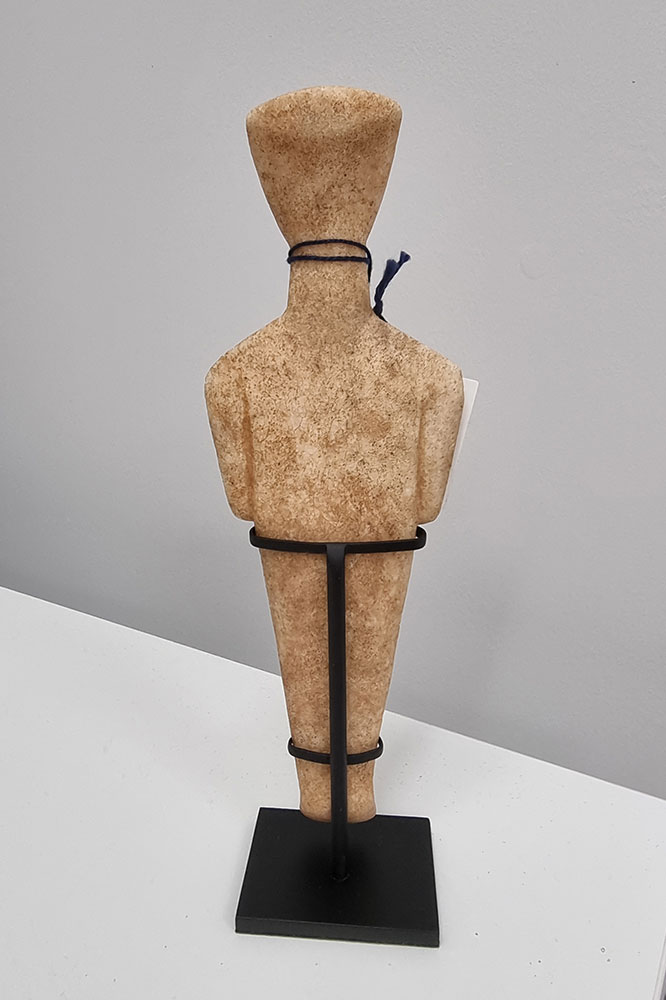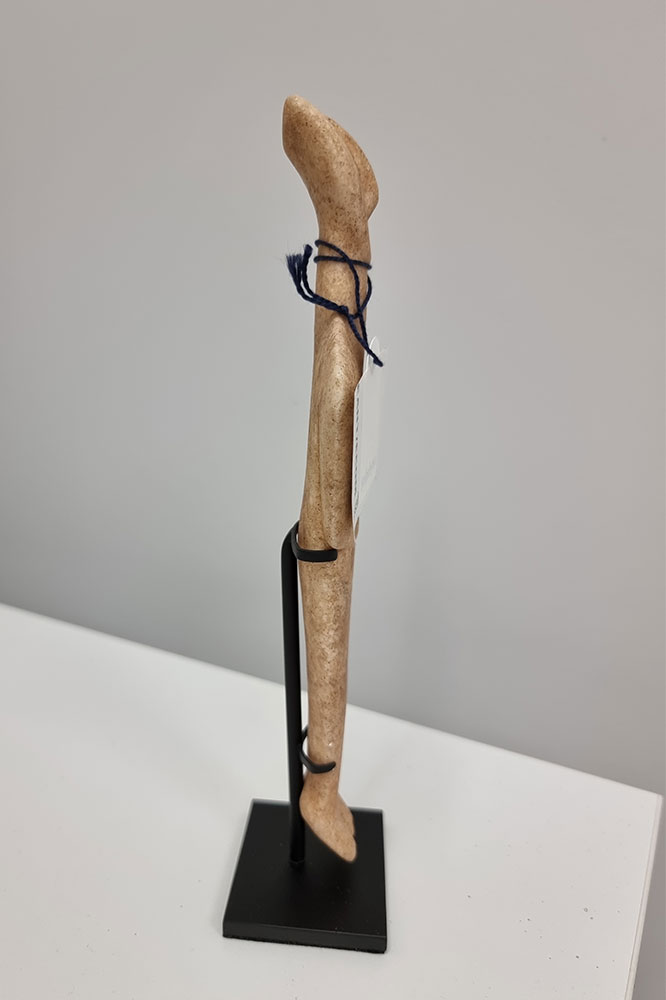 Patinated brass art base with armature (fixings not toned)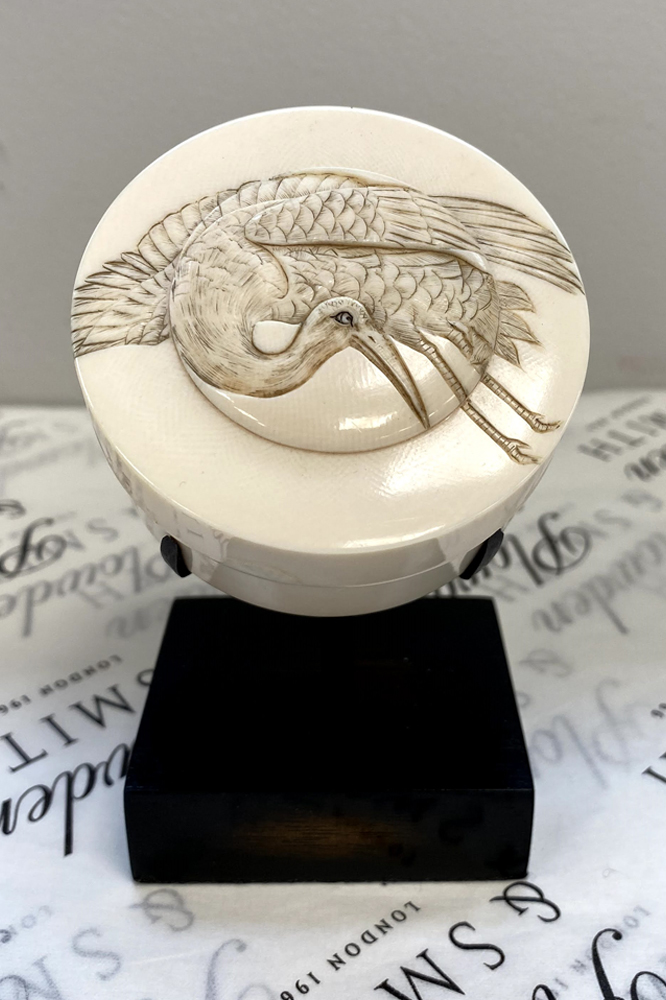 Our wooden art bases are extremely popular. The most requested finish is our signature French polish; however, many other finishes and woods are available for example, oak, coromandel and mahogany.
Rectangular mid-size French polished art base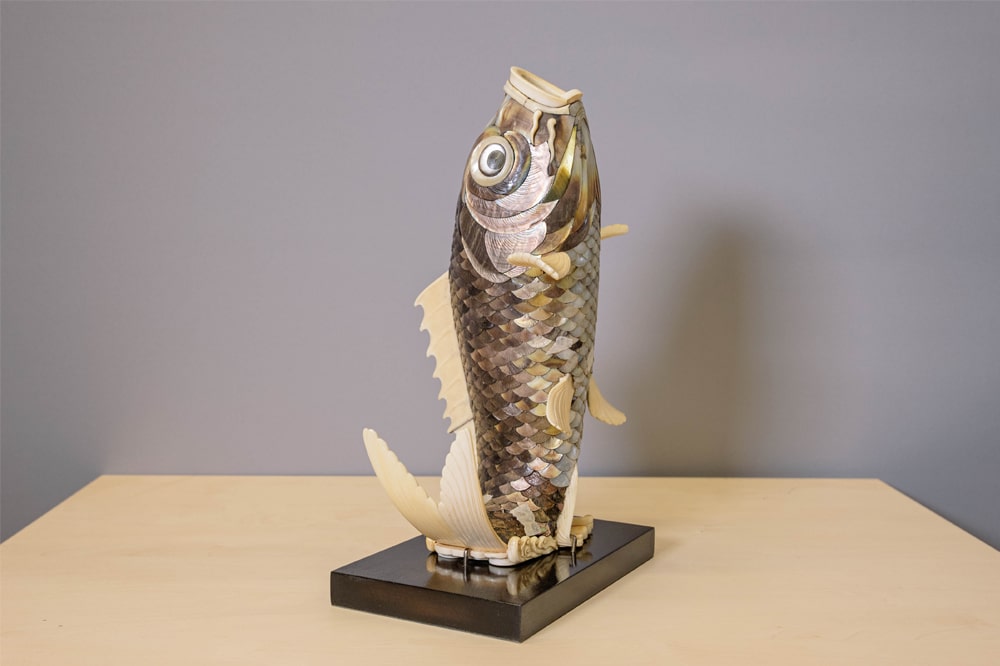 "I love the new bespoke mount and am thrilled to have my fish looking so special again!"
– Viktoria, Private Client
Oak art base, with protective Perspex cover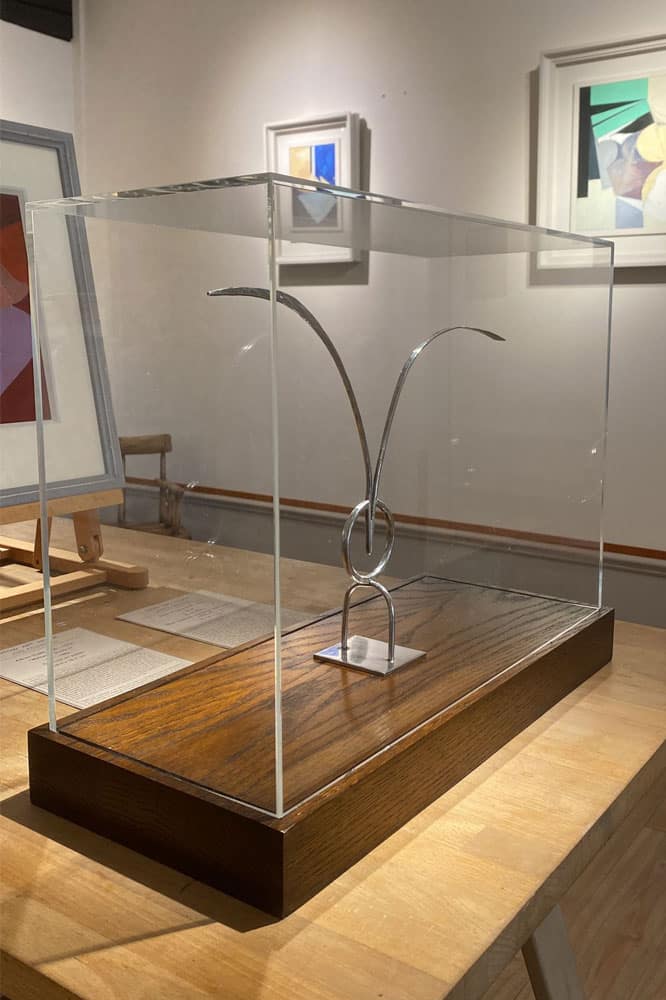 "The Perspex case and wooden presentation base looks splendid – thank you so much!"
– Stow Art House
"We were delighted with the work of Kevin, Adam and the team. The mounts they produced really complemented the design. It was really helpful having them onsite with us throughout the installation period, meaning that they could respond to our changing ideas."
– Dr Ian Leins, Curator of Archeological Collections (West), English Heritage
Displaying a prized piece or collection takes both skill and flair, requiring an appreciation of the aesthetic and technical requirements of the object, and the ability to capture these precise needs in a discreet, functional design.
Since the early 1970s, when Plowden & Smith mounted the landmark Tutankhamun exhibition, the company has been known throughout the world for the quality, innovation and excellence of its exhibition and display mounts.
Today, our ability to interpret ambitious design ideas into cost-effective and innovative display solutions can be found in museums around the world.
We work with museum curators, exhibition designers, and leading showcase manufacturers on projects that range in size from mounting an entire collection for a major international museum, to mounting a single object in a small private collection.
Every one of our mounts is custom made for the object using the finest conservation-grade materials. We work with steel and stainless steel, brass, acrylic, resin, wood, glass and Corian to create mounts that display the object to best effect. Finishing, including powder-coating, patinating, brushing, polishing or spray-painting the surface, completes the look.
Pre and post-exhibition, we can provide detailed condition reports and advise on preventive conservation, including environmental monitoring, and we install and de-install permanent collections and touring exhibitions located anywhere in the world.
Associated Services
Condition Reporting – find out more about the benefits of having an independent condition report carried out on a work of art, or collection pre and post shipping
Installation Consultancy – find out more about our installation consultancy services for objects that range from tiny postage stamps to architectural stone elements weighing several tonnes, as well as for entire collections and museum exhibitions
Museum Exhibition Mount Making Case Studies