MUSEUM, RESEARCH & EXHIBITIONS SERVICES | MOUNT MAKING
Bespoke Fine Art & Object Display Mounts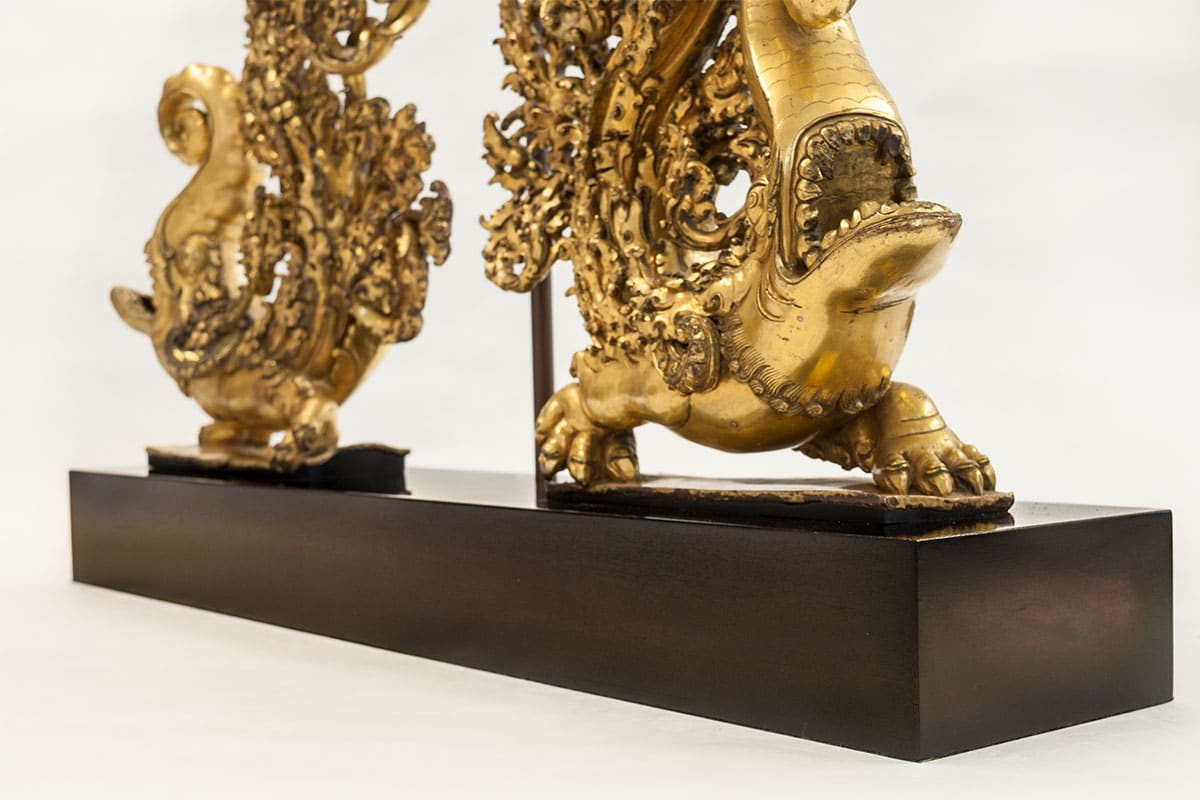 An object can be transformed, simply by the way in which it is displayed.
Plowden & Smith offers bespoke mounting solutions to present your object at its very best.
Our team of experienced mountmakers consult with specialist conservators to make certain that the safety of the object is not compromised for the sake of a discreet mount, using museum quality materials, ensuring that your piece is mounted both tastefully and securely.
An expert mounting solution is particularly recommended for objects on display in a heavily trafficked area, or in a house with young children or pets.
Where an artwork or artefact is on public or semi-public display discreet security fixings can be seamlessly integrated into the mount.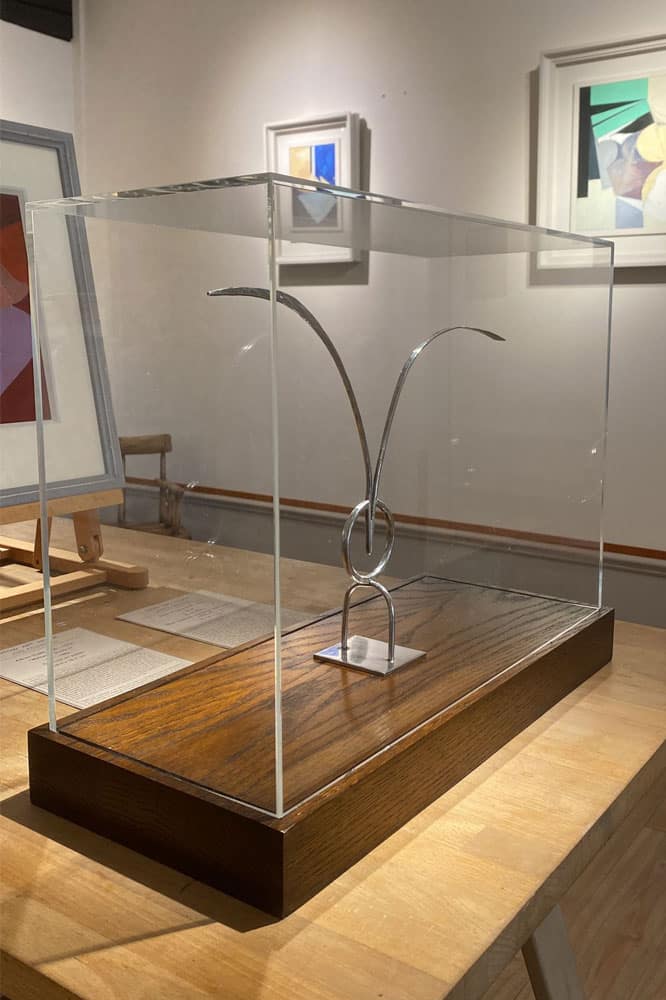 "The Perspex case and wooden presentation base looks splendid – thank you so much!"
– Stow Art House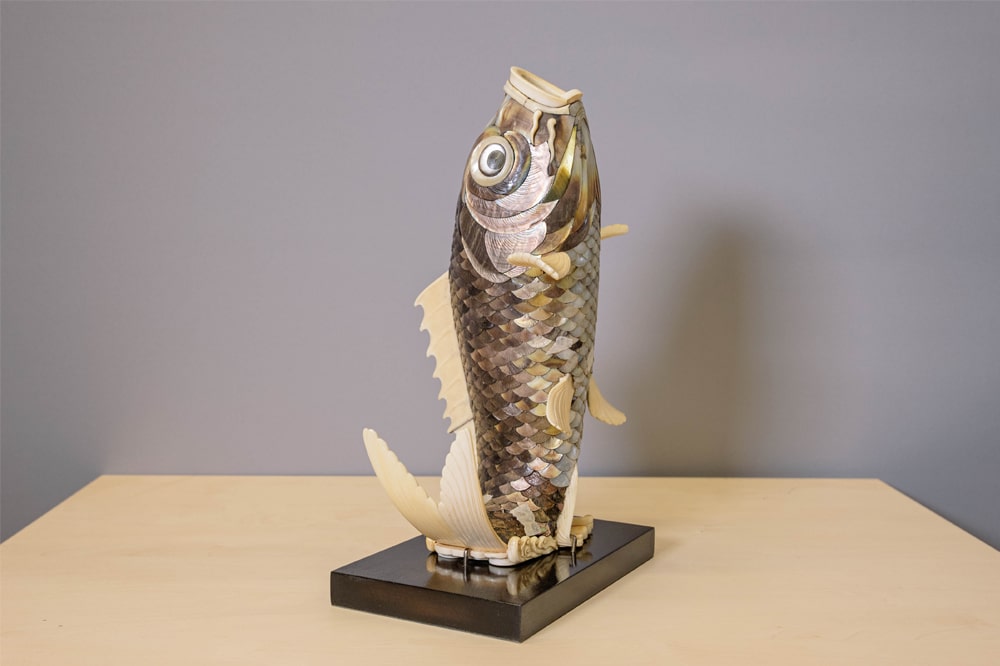 "I love the new bespoke mount and am thrilled to have my fish looking so special again!"
– Viktoria, Private Client
"We were delighted with the work of Kevin, Adam and the team. The mounts they produced really complemented the design. It was really helpful having them onsite with us throughout the installation period, meaning that they could respond to our changing ideas."
– Dr Ian Leins, Curator of Archeological Collections (West), English Heritage
Displaying a prized piece or collection takes both skill and flair, requiring an appreciation of the aesthetic and technical requirements of the object, and the ability to capture these precise needs in a discreet, functional design.
Since the early 1970s, when Plowden & Smith mounted the landmark Tutankhamun exhibition, the company has been known throughout the world for the quality, innovation and excellence of its exhibition and display mounts.
Today, our ability to interpret ambitious design ideas into cost-effective and innovative display solutions can be found in museums around the world.
We work with museum curators, exhibition designers, and leading showcase manufacturers on projects that range in size from mounting an entire collection for a major international museum, to mounting a single object in a small private collection.
Every one of our mounts is custom made for the object using the finest conservation-grade materials. We work with steel and stainless steel, brass, acrylic, resin, wood, glass and Corian to create mounts that display the object to best effect. Finishing, including powder-coating, patinating, brushing, polishing or spray-painting the surface, completes the look.
Pre and post-exhibition, we can provide detailed condition reports and advise on preventive conservation, including environmental monitoring, and we install and de-install permanent collections and touring exhibitions located anywhere in the world.
Associated Services
Condition Reporting – find out more about the benefits of having an independent condition report carried out on a work of art, or collection pre and post shipping
Installation Consultancy – find out more about our installation consultancy services for objects that range from tiny postage stamps to architectural stone elements weighing several tonnes, as well as for entire collections and museum exhibitions
Museum Exhibition Mount Making Case Studies