RESTORATION & CONSERVATION SERVICES | DECORATIVE ARTS & OBJECTS | BRONZE RESTORATION
In addition to restoring sculpture made from bronze, we restore many decorative arts objects, which are made either wholly from bronze and spelter, or which feature bronze and spelter elements.
Techniques include brazing, soldering and welding, cleaning, filling losses and recasting replica elements, as well as waxing, retouching and repatinating surface finishes.
Our expertise in gilding and replicating specialist metal finishes, including the patination found on ancient Islamic bronzes, has led to our bronze restoration team taking on numerous conservation and restoration projects throughout the Middle East, as well as providing consultancy services for museums located in the region.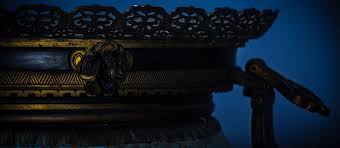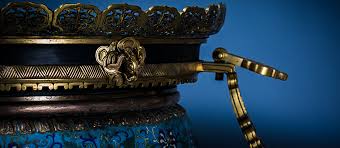 Bronze Restoration Case Studies
Restoring a Contemporary Bronze Sculpture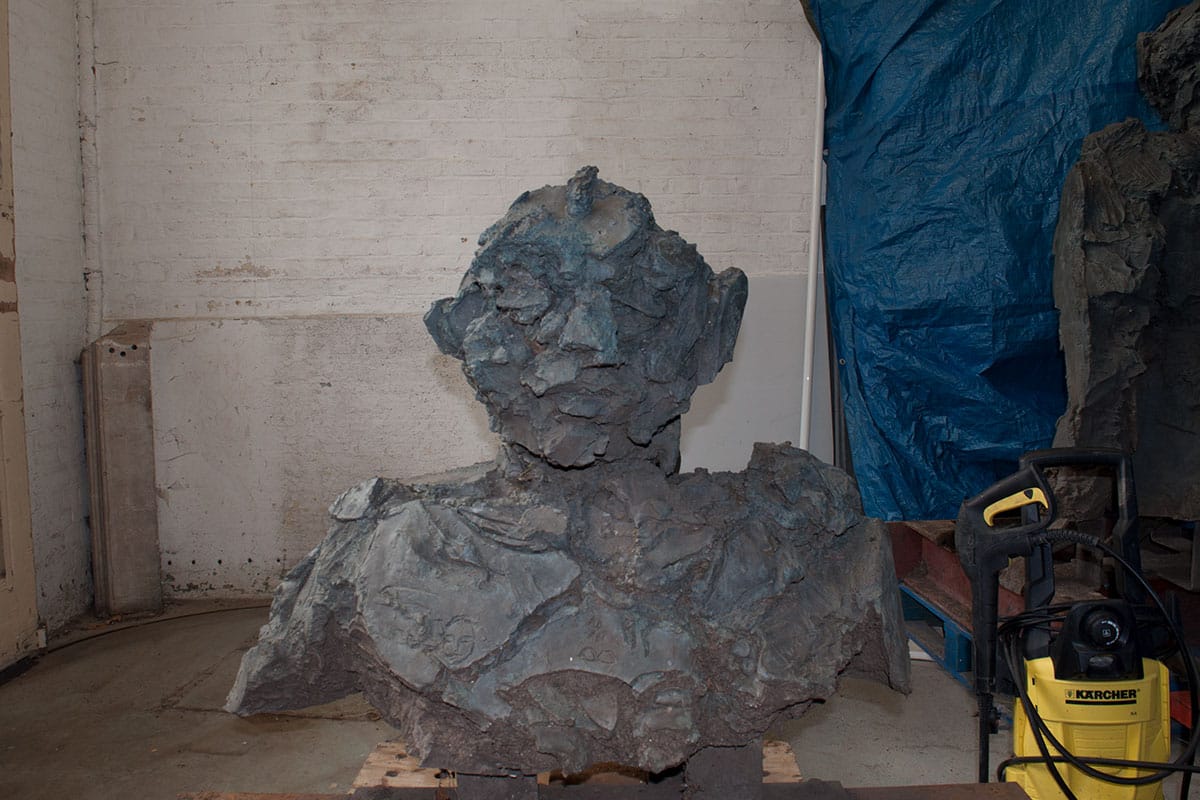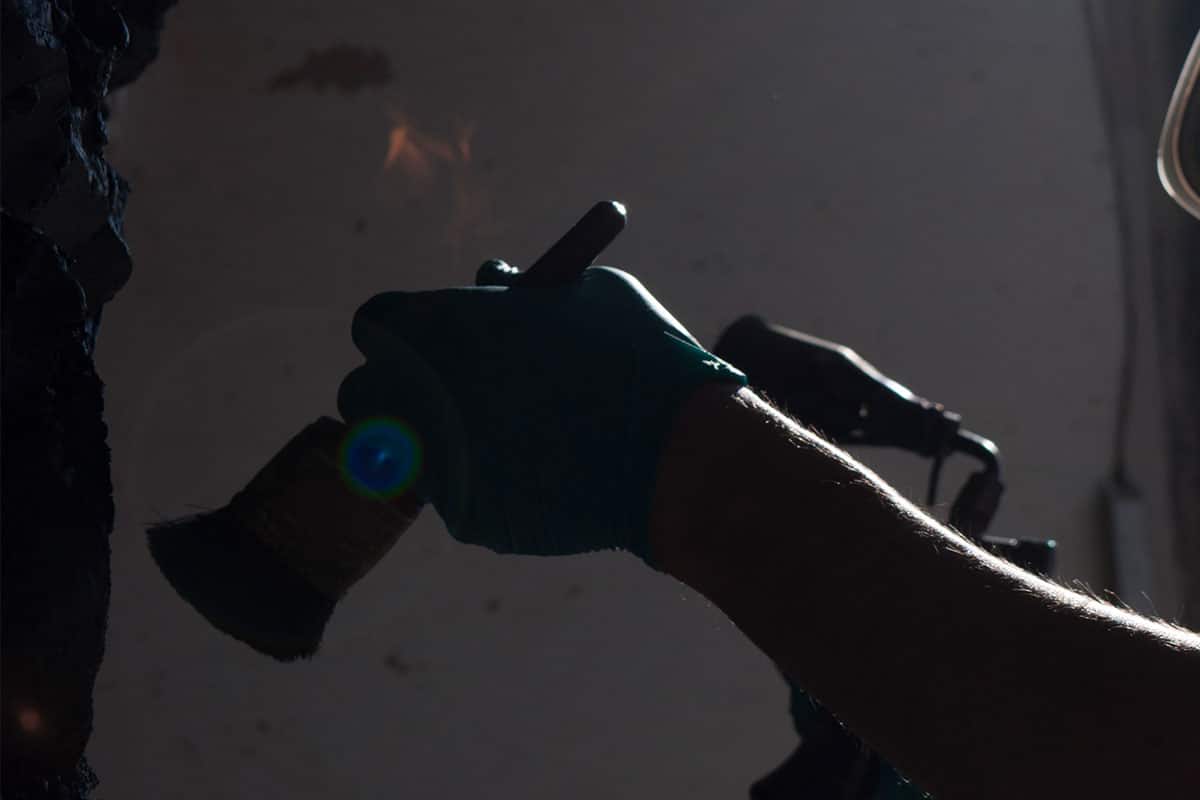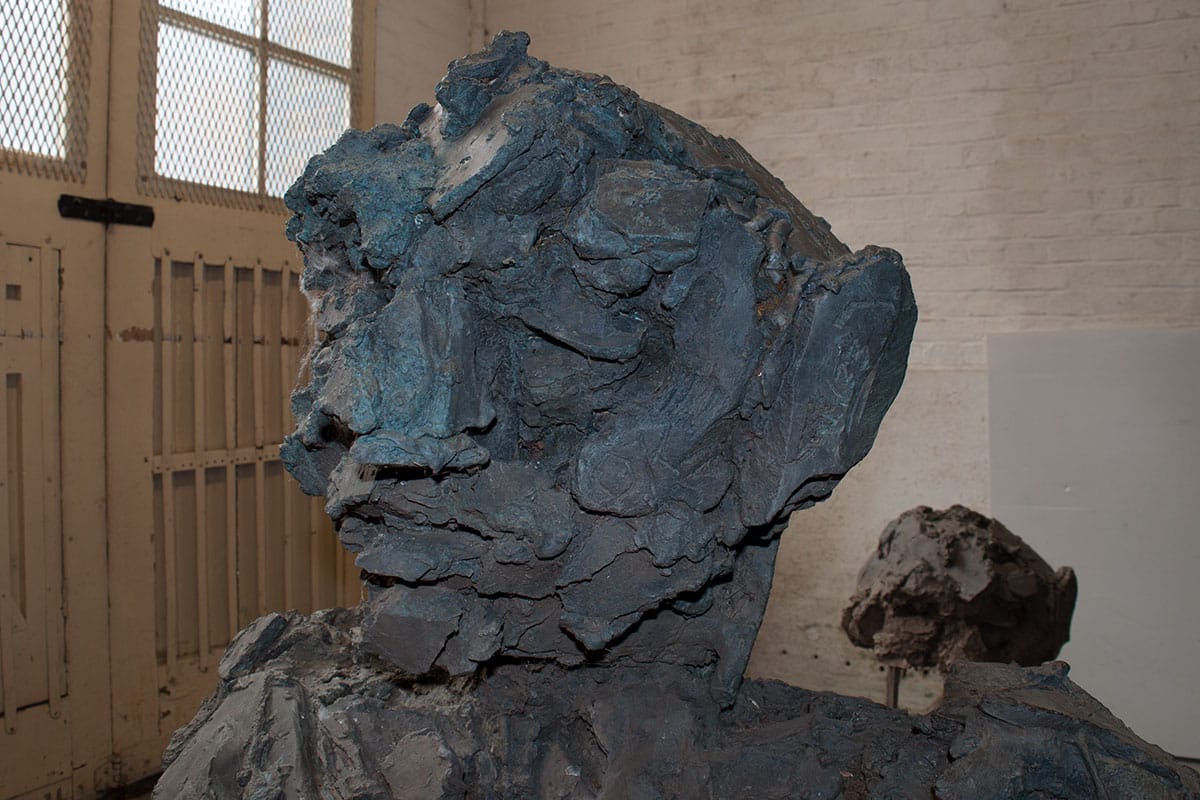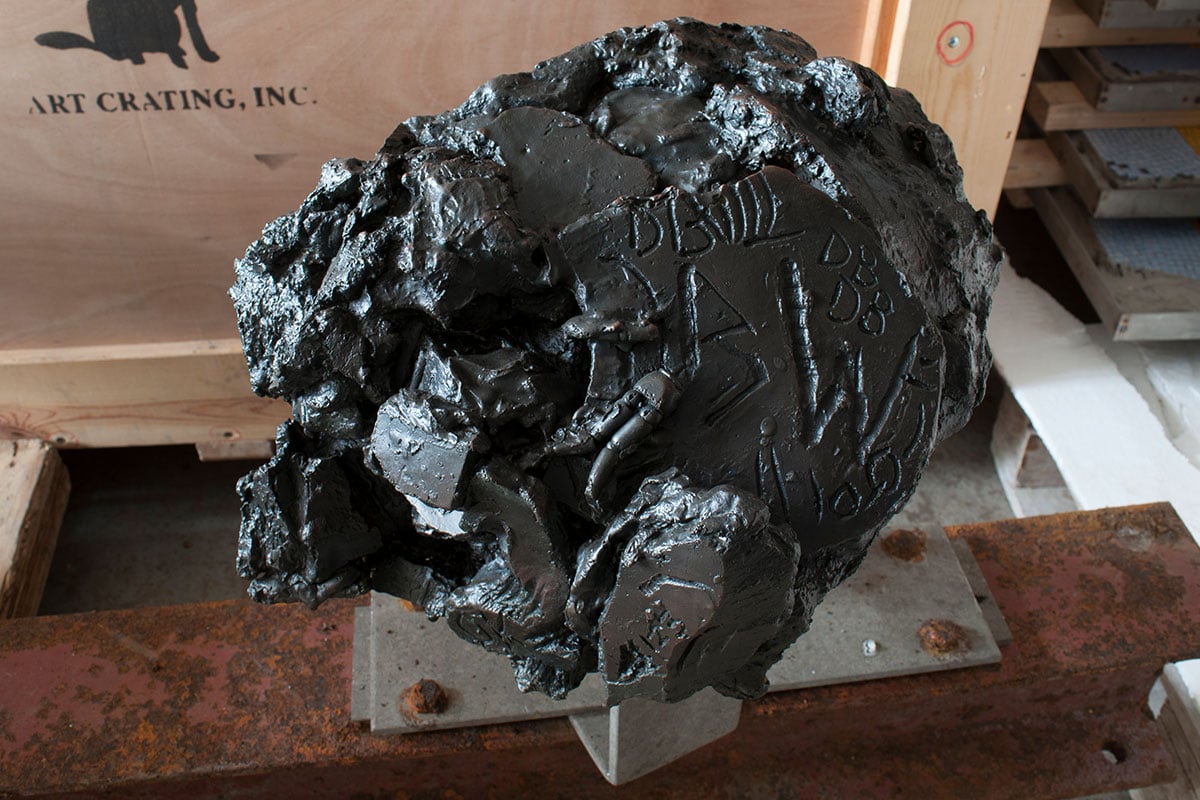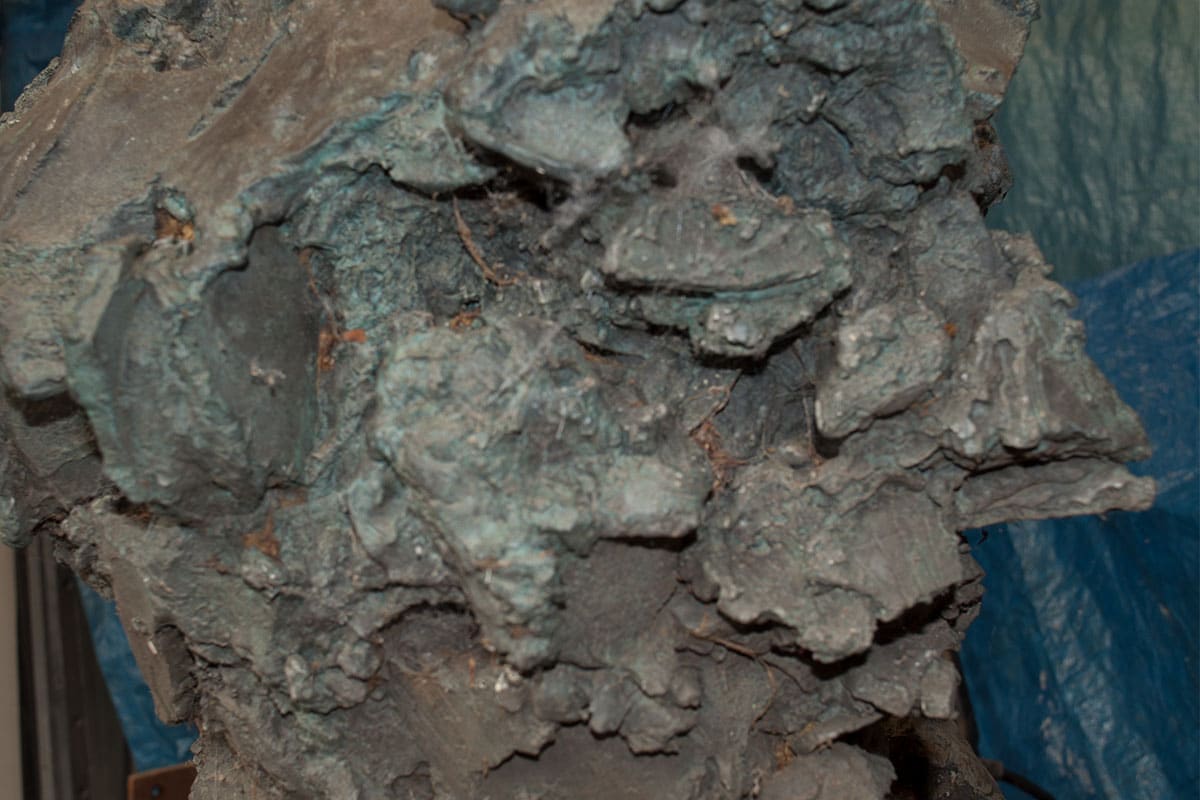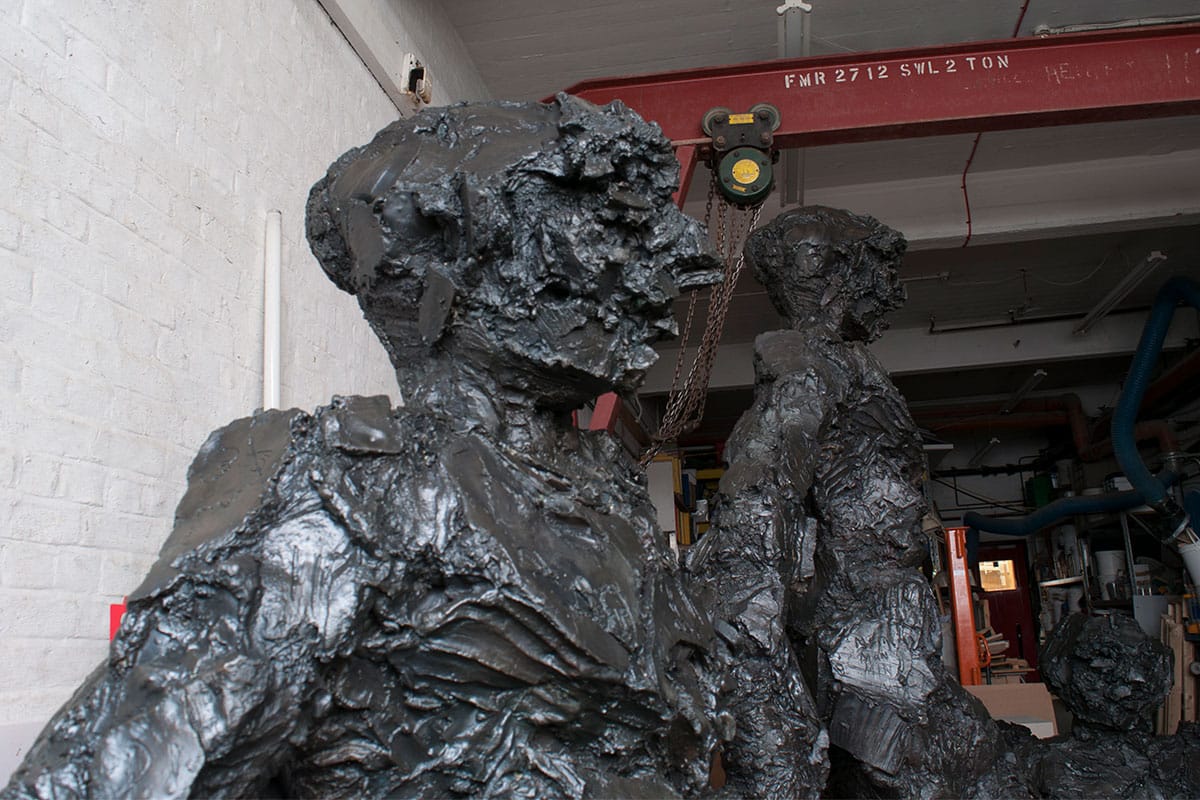 The Plowden & Smith studio is used to welcoming visitors of all ages and sizes, but David Breuer-Weil's monumental bronze sculpture 'Emergence' has to be one of the largest.
Until recently, this four-part sculpture's home has been a private square in central London and, as is the case with all outdoor sculptures, showed typical signs of weather-related wear.
Acidic rain, air pollution, and bird droppings are just some of the factors that can corrode the patination on metal sculptures. Over time, and if left untreated, this can seriously impact both the appearance and structural stability of an art work.
After a thorough conservation clean to remove all traces of dirt and debris, we applied coloured wax using a hot wax method to integrate patination loss. A final wax afterwards not only improved the overall appearance but also provided a protective barrier.
Find out more about our sculpture restoration services here, or to discuss a bronze restoration project
please get in touch