RESTORATION & CONSERVATION SERVICES | DECORATIVE ARTS & OBJECTS | SILVER RESTORATION
Plowden & Smith offers industry leading expertise in the restoration and care of silver and silver plate. Silver restoration procedures include conservation cleaning silver, re-plating silver cutlery and repairing everything from a minimal ding to the most substantial dents. We have worked for many important private and public collections of silver, including the world's largest and most prestigious collection of artefacts relating to tea.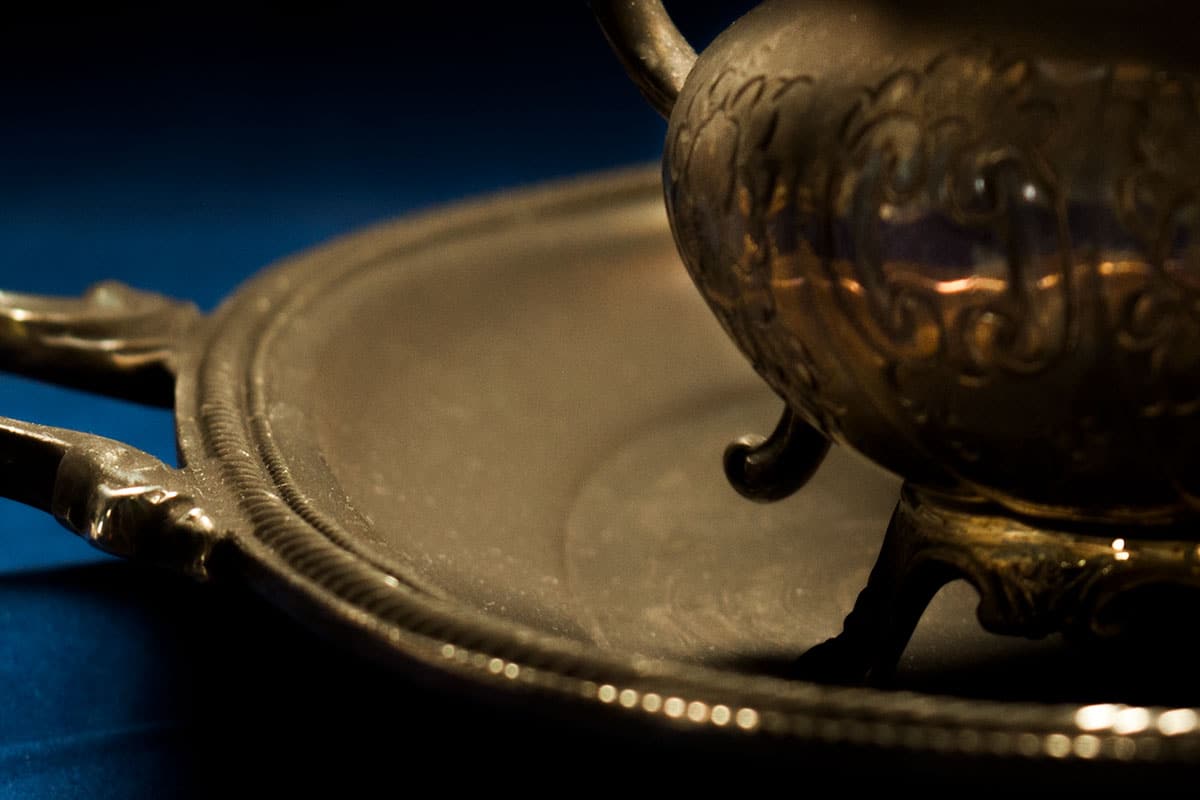 Silver Restoration Case Studies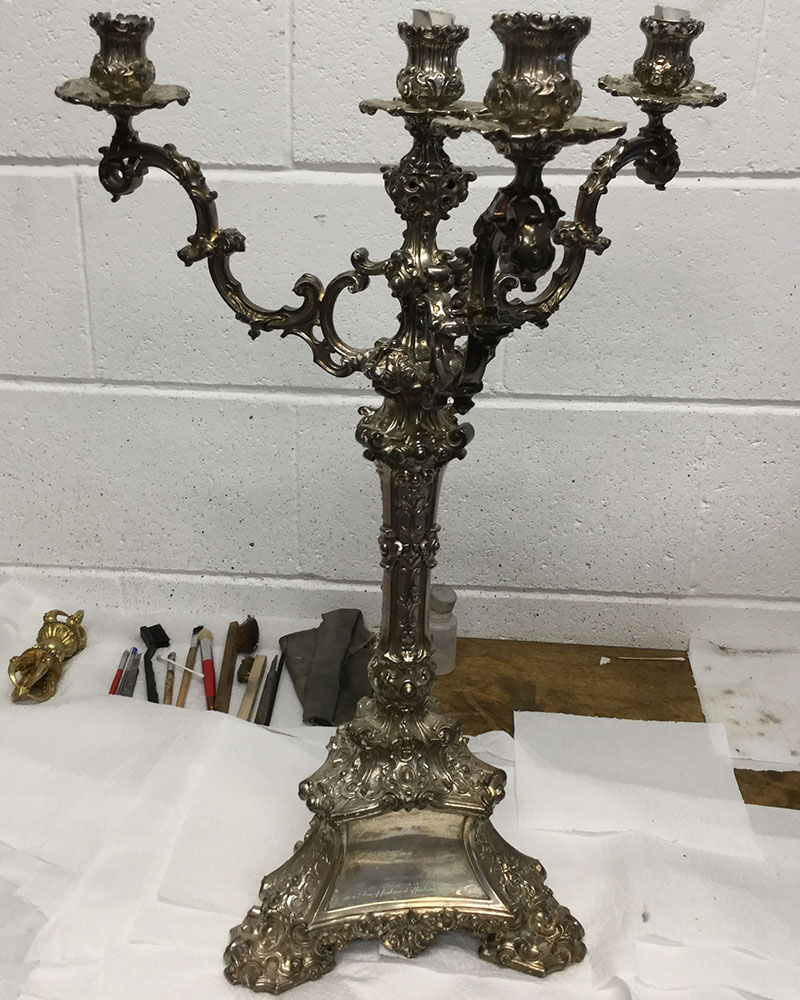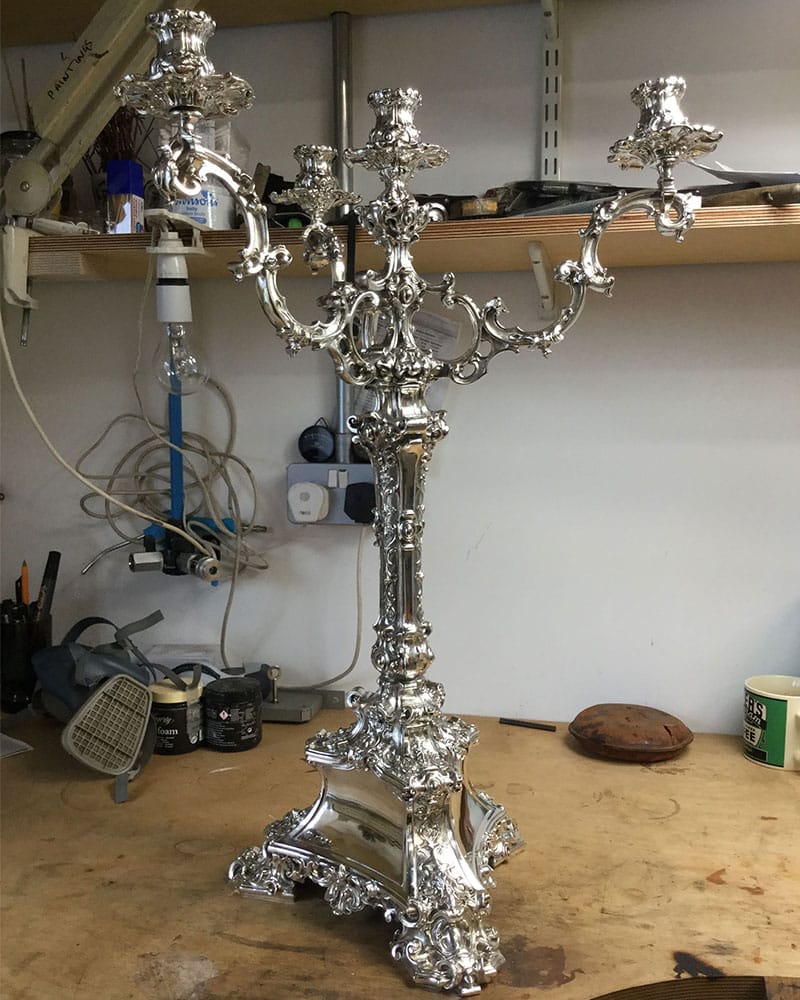 This impressive candelabrum came in to our silver restoration workshop for treatment to restore an historic (and previously restored) break in one of the arms, and also to thoroughly revive the finish of the now tarnished silver.
The first stage of silver restoration treatment was to dismantle the candelabrum and remove all traces of the lead solder that had been used to previously repair the break in the arm.
Once all the lead was removed, our silver restorer then carefully realigned and re-joined the break using silver solder. Our silver restorer then 'fettled' the repair to ensure a seamless match with the surrounding surfaces.
The accumulative dirt, old wax, and tarnish was then carefully removed from all the surfaces, and the silver given a final polish.