RESTORATION & CONSERVATION SERVICES | DECORATIVE | LEATHER RESTORATION
Our leather restoration services include the care and treatment of book bindings, vellum parchment, works of art, and a wide range of leather objects.
We offer leather book binding services and have trained specialists in the care of precious vellum and parchment.
One of our most prestigious parchment conservation projects was conserving the original acts of parliament, known as the Rolls of Parliament, some of which date from the reign of Henry VII. These irreplaceable, tangible records which make up the British Constitution required a specialist cleaning technique that would safely remove the historic tissue paper, impregnated with hazardous materials, which had been interleaving the scrolls as part of an historic storage solution.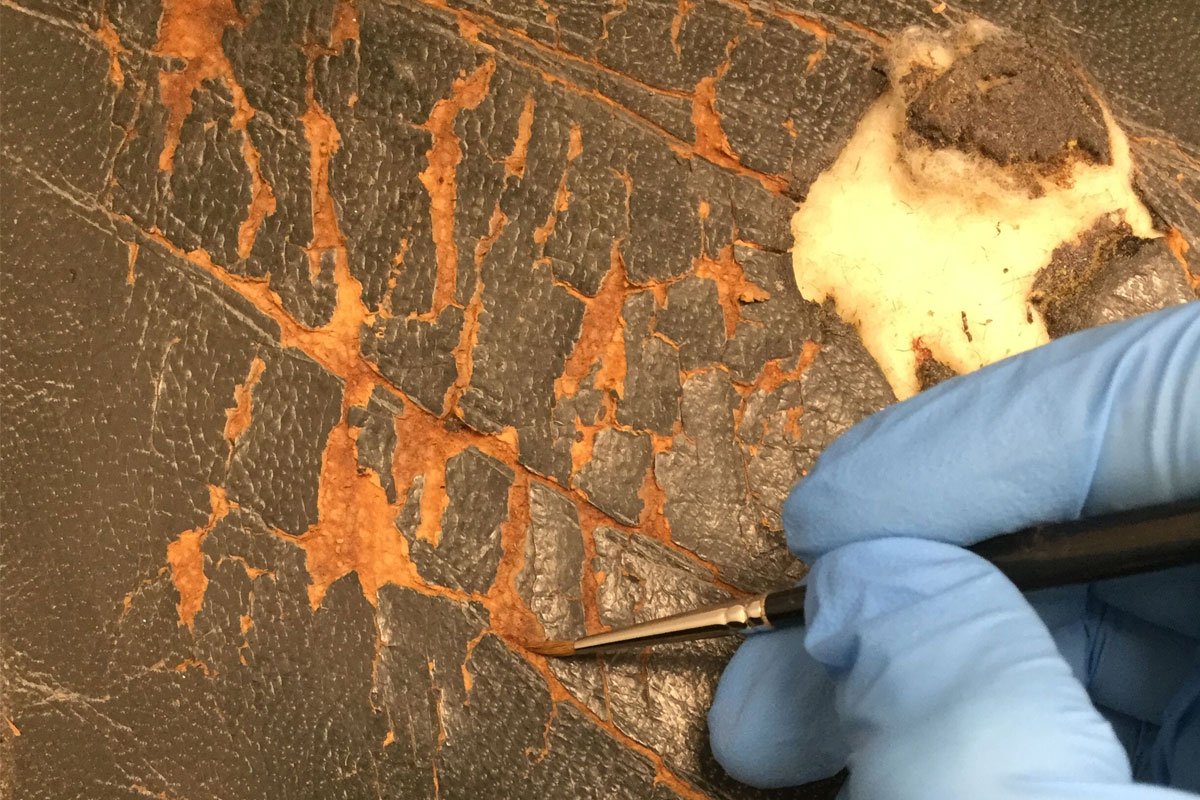 To find out more about our leather restoration services, or to discuss a project