RESTORATION & CONSERVATION SERVICES | DECORATIVE | TEXTILE RESTORATION
Our textile restoration department restores a wide range of traditional and modern pieces worked in fabric, including wool and silk tapestries, fashion including theatre costumes that have been subjected to considerable wear and tear, and historic upholstery on pieces of antique furniture.
Textile restoration services include stitch repairs, wet cleaning, lining, mounting and conservation framing. When lining or backing a work of art, where appropriate, we will meticulously mix our own dyes to ensure the closest possible colour match.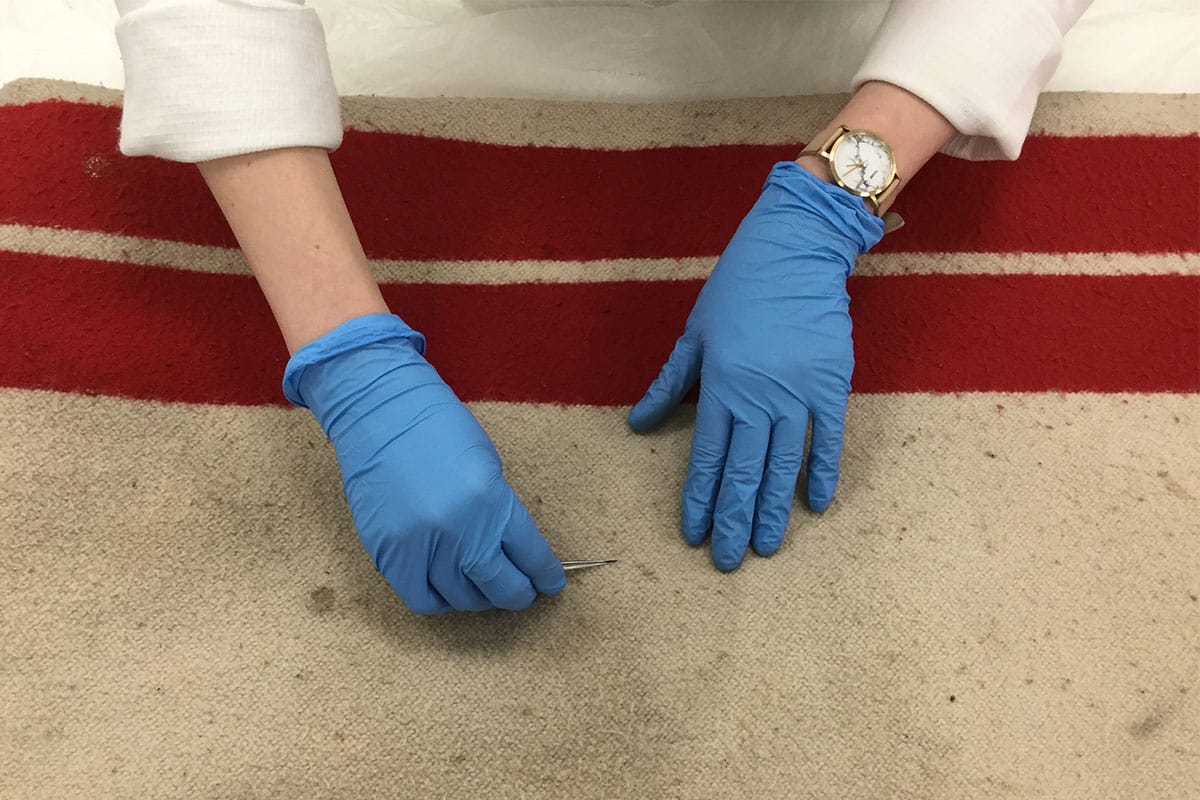 Textile Restoration Case Studies
Tapestry Conservation and Reinstallation Project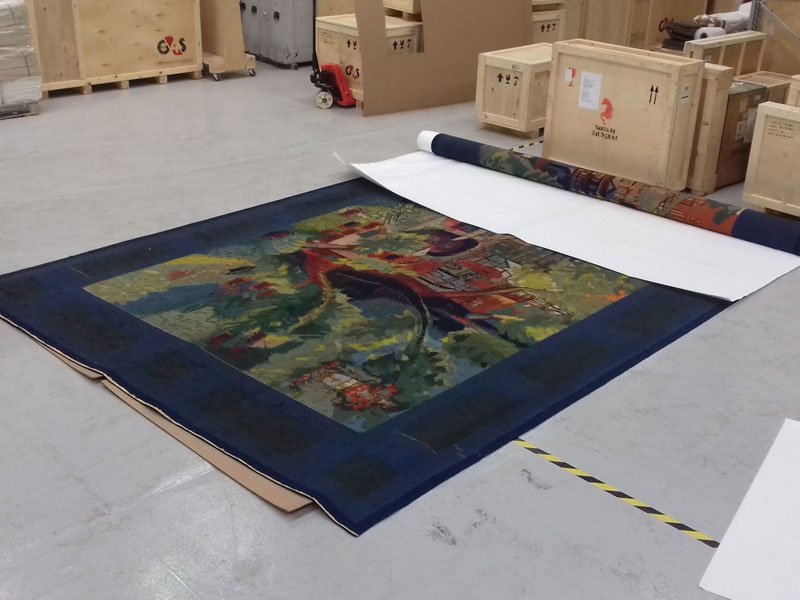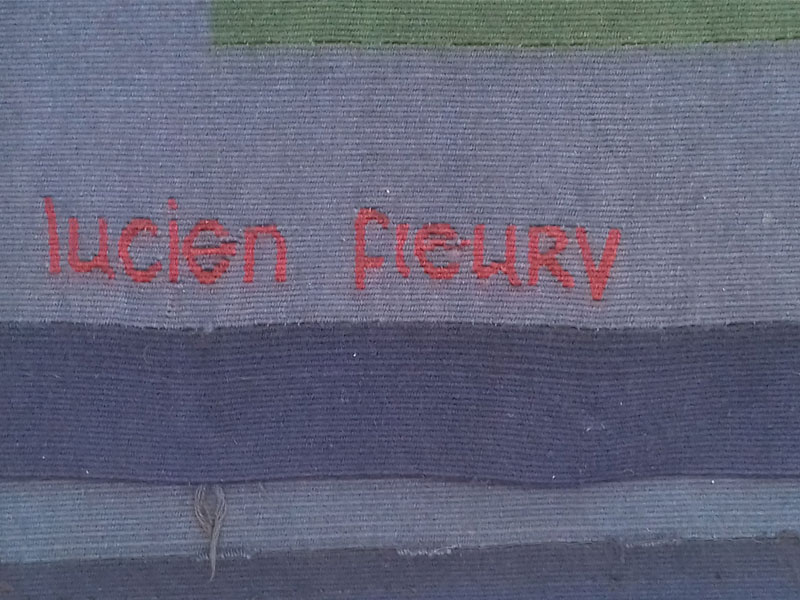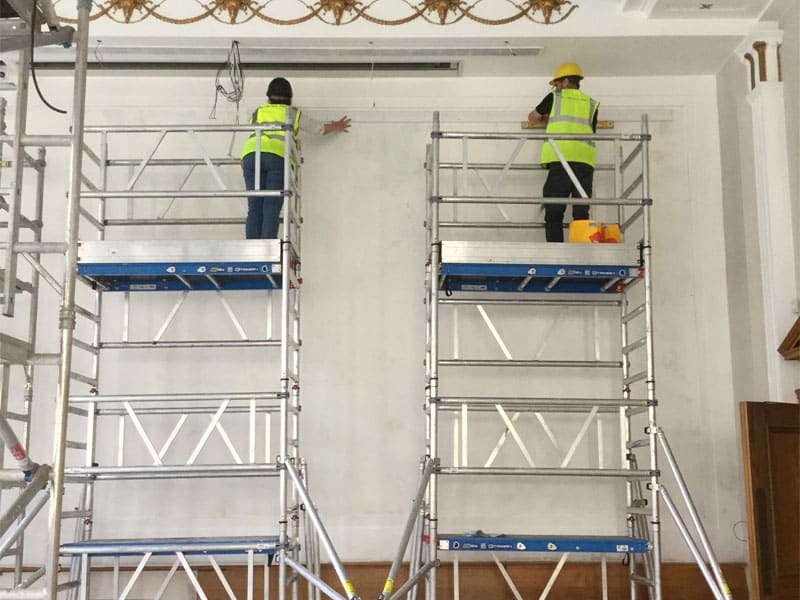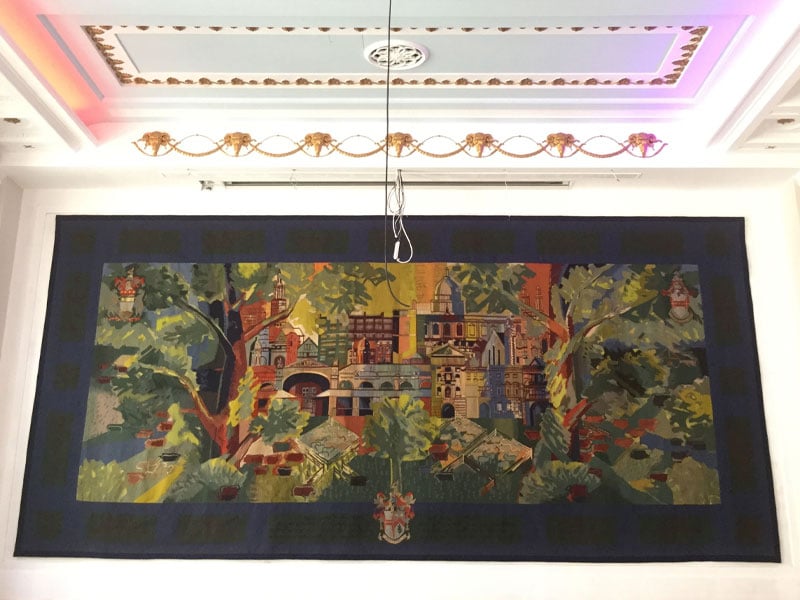 In addition to conserving and restoring works of art, our experts are often needed to assist with the handling, hanging and display of objects.
These images shows the deinstallation and reinstallation of a tapestry in the Great Hall at Butcher's Hall, London, the magnificent home of the Worshipful Company of Butchers.
The striking tapestry is by the French artist Lucien Fleury and dates from 1964, when it was presented to the Worshipful Company of Butchers by Liveryman Ronald Vestey in honour of his father and uncle. The tapestry was made in the famous Aubusson tapestry factories in the Limousin region of France.
The tapestry was given a full conservation treatment to prepare for its rehanging in the Great Hall: it was dry-cleaned, spot-treated and treated for pests, before being relined with damp-proof cotton to strengthen its structure. A cotton-backed Velcro loop was applied to the rear of the tapestry to enable its hanging, before it was mounted to a baton fixed to the wall.
At almost eight metres long, the tapestry required careful and considered handling by a large and highly skilled team to secure it back into place.
To find out more about our fine art restoration services, or to discuss a project