(Graffiti Hall of Fame in Valencia, Spain)
Graffiti and Street Art have become an unmissable part of contemporary cities.
Born in the late 1960s in Philadelphia, graffiti flourished when it took over New York City's train system in the 1970s. As a movement, it triggered the recuperation of self-expressive practices in the public sphere, championed by pioneering practitioners like Lee Quiñones, Seen, or Futura 2000.  During this period they, along with other graffiti writers, were using any surface near New York's metropolitan facilities as a blank canvas to put their nicknames on. At the same time, artists, like Keith Haring, were starting to use public spaces – including train stations – to put their art in a more accessible and less judgemental environment.
What Keith Haring and Kenny Scharf, or Blek Le Rat in Europe, began then incremented exponentially and internationally, emerging under the term street art years later.
Since the 1980s, graffiti and street art have occupied the same public spaces, however they each have their own distinct concepts and operate quite independently of each other.
Whilst graffiti is strictly based on the repetition of a name using pseudo-abstract letters, street artworks do not seem to have any limits or rules. Graffiti murals, generally made with permission, could be accompanied by elaborated backgrounds (Fig 1) and cartoons, whilst other forms like tagging and bombing complement the illegal and original idea of getting up. Furthermore, many street artists started as graffiti writers, but subsequently moved on to other ideas and creations, sometimes completely outside the subculture, sometimes maintaining that strong connection to it.
Graffiti and street art are far more independent than other institutionalised art forms: genuinely not made under a commission, practitioners use public space freely and produce works that can be admired by all or ignored completely. There are no obligations to the spectators nor contracts, and neither are the works controlled or maintained. Therefore, their durability depends on external interactions, the materials used, the environment and sometimes simply luck.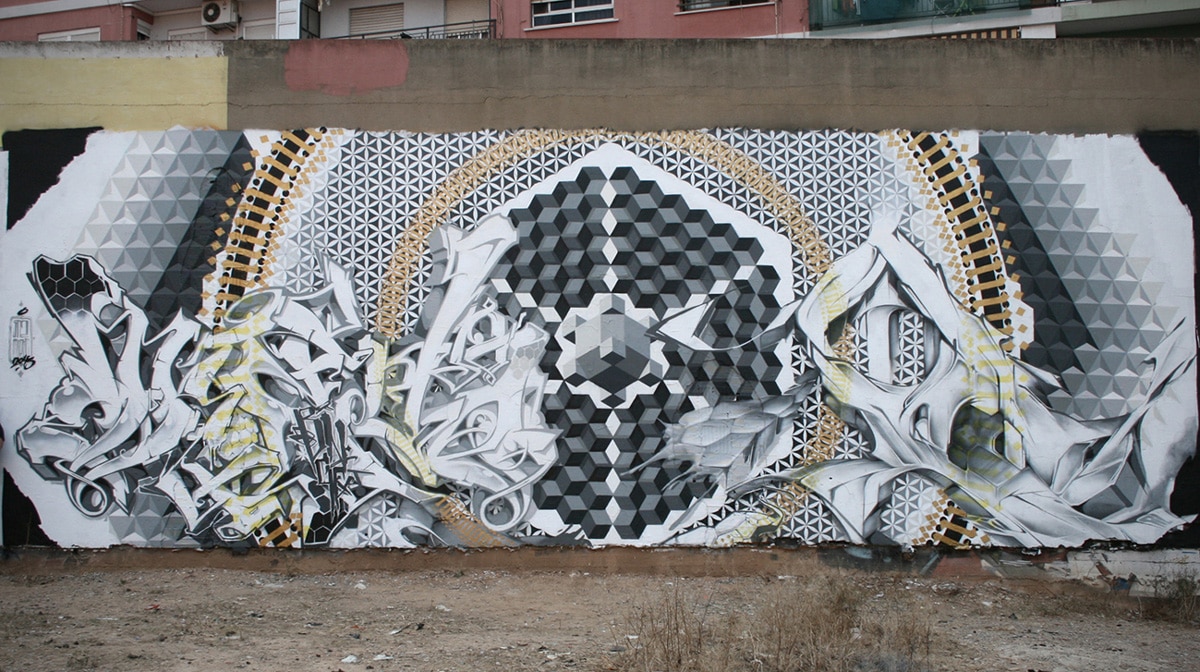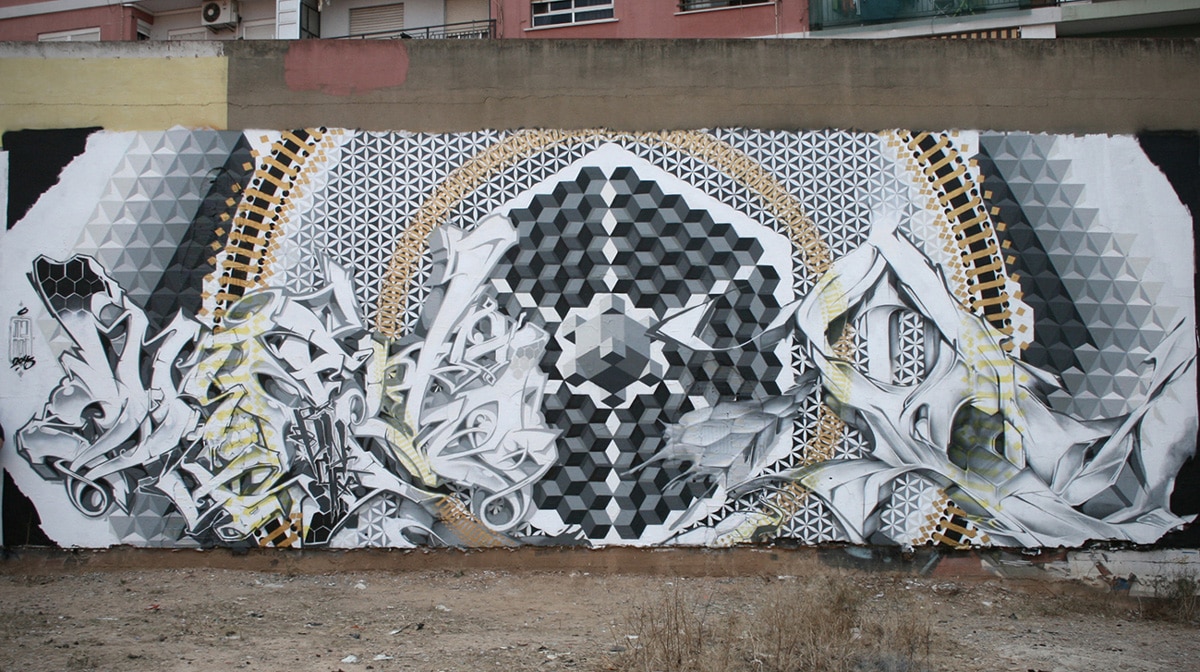 Figure 1. Example of Mural Graffiti. Miedo12 and Juan2, 2045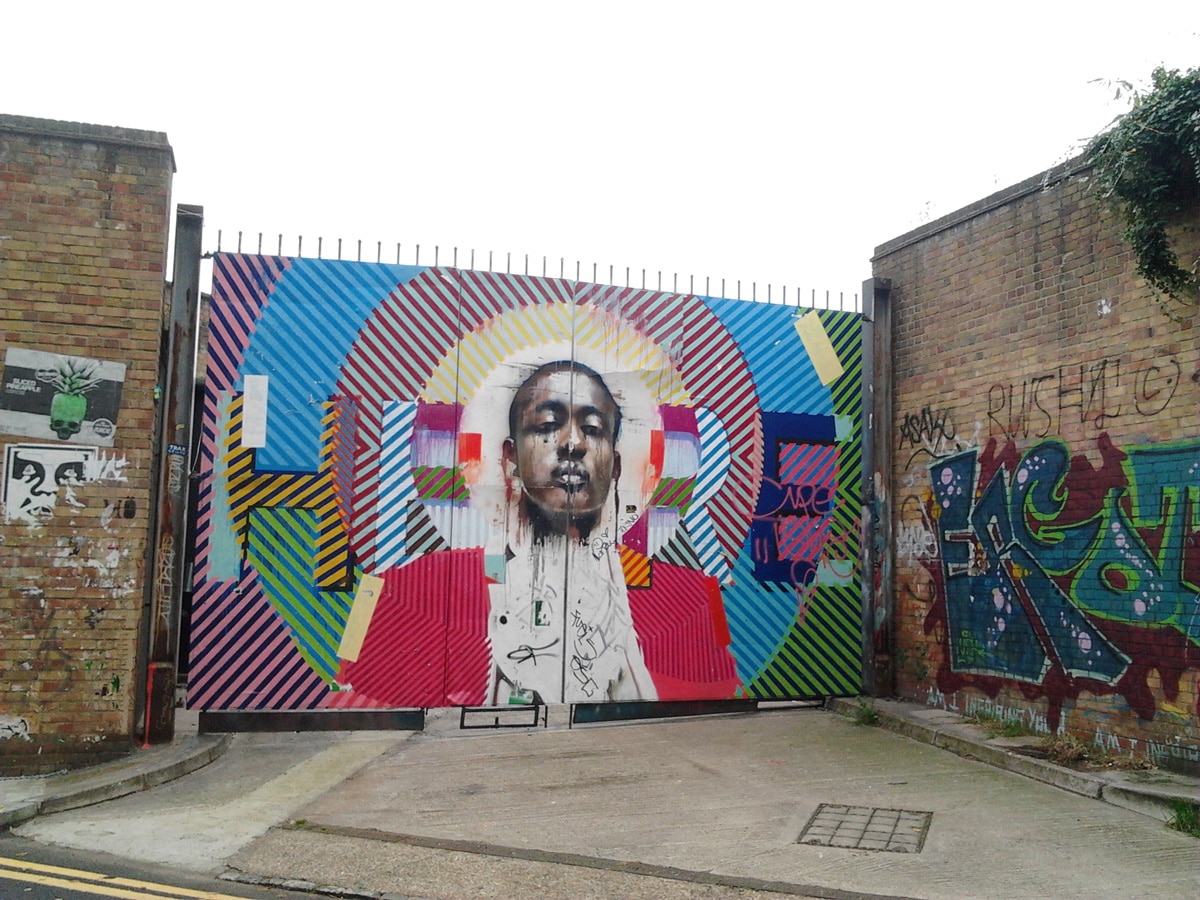 Figure 2. Example of Street Artwork. Conor Harrington and Maser
In any case, their choice of imaginary, together with their independence and lack of barriers, have made the public aware of the potential and power of the ideas they express, identifying them as icons of particular locations and communities, which in turn creates an additional layer of values to these art forms.
Ephemeral versus values
It is generally understood that any work made in the street will probably not last. Many artists accept the transient nature of the form: some see this transience as potential for their work to evolve and make it part of their artwork's identity. Consequently, there are cases where the work's life has been unintentionally prolonged (Fig 3.).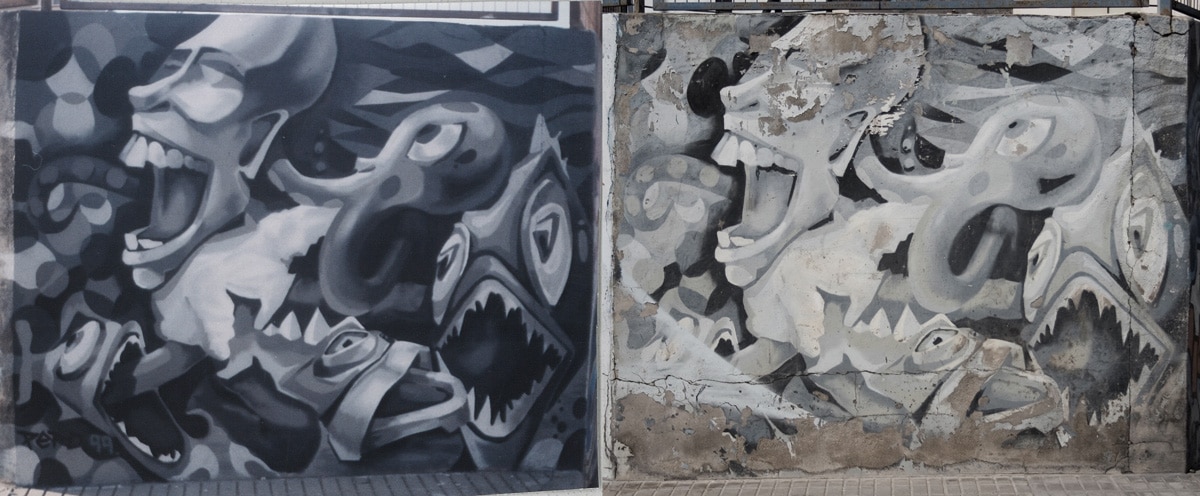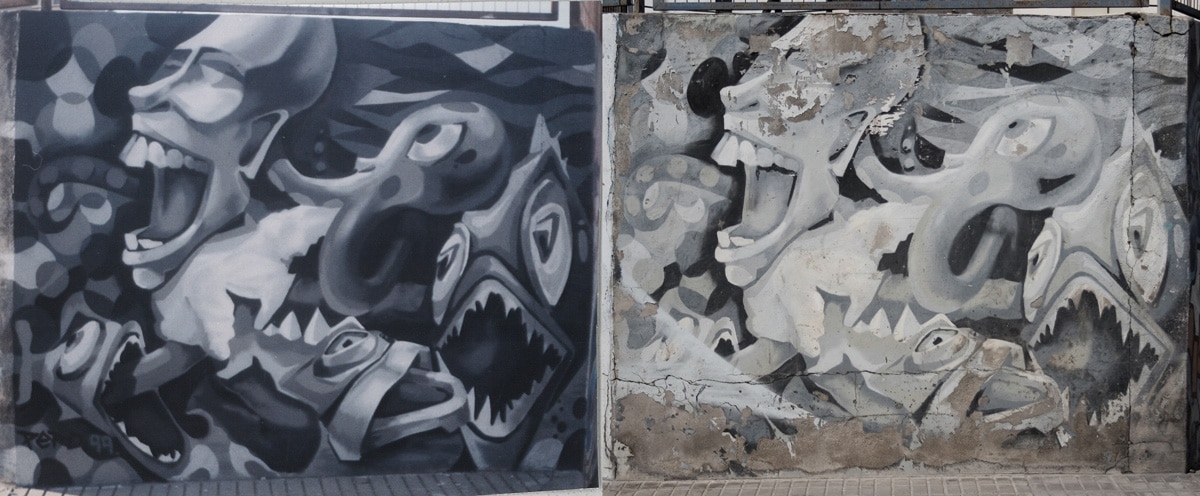 Figure 3. Pepo's Wall in Alicante, 1999 left – 2017 right
In other cases, iconic works have survived with some external help.
The community can play an important role in prolonging the life of artworks particularly when the they have become iconic, highly appreciated, or respected by the neighbourhood. 
As with other cultural forms, the artistic, the historic, the social and the anthropological values around a piece and the subsequent memories or appreciation of their owners, become the motivation for that object's preservation. The same principle can be applied to works created freely in the urban environment. The values they create will intervene and play an important role in their future conservation.
Of course, another value has also proven important in determining whether a work is preserved for posterity, namely economic value. Unfortunately, its application could produce a clash between ethics and power, as has happened with the works of highly regarded artists in the art market, for example, Banksy.
Beyond concept and evolution, the materials used during the creative process will determine the likelihood of a work being preserved.  The interplay between materials and substrates found in examples of graffiti and street art often exist outside the body of knowledge taught in contemporary art conservation courses, even surprising many specialists in the field.
Aerosol paint, recycled plastics, emulsions, charcoal, concrete, acrylic paints, crayons, clay, glass, wheat-pasting, tiles, markers and inks, stickers, polyethylene foam, or even general rubbish… the materials used mainly in street art, but sometimes graffiti, know no boundaries (Fig 4) and the possibilities are unlimited.
This presents an ongoing challenge to conservators because the seemingly limitless list of potential materials one encounters in this art form, makes finding an optimum conservation treatment or technique difficult. Unlike more traditional spheres of art, the conservator is not necessarily going to be able to draw on documented case studies or an extensive body of work within the sector to inform their approach to treatment. The limitations in knowledge and lack of experience means that conservators often need to do additional research.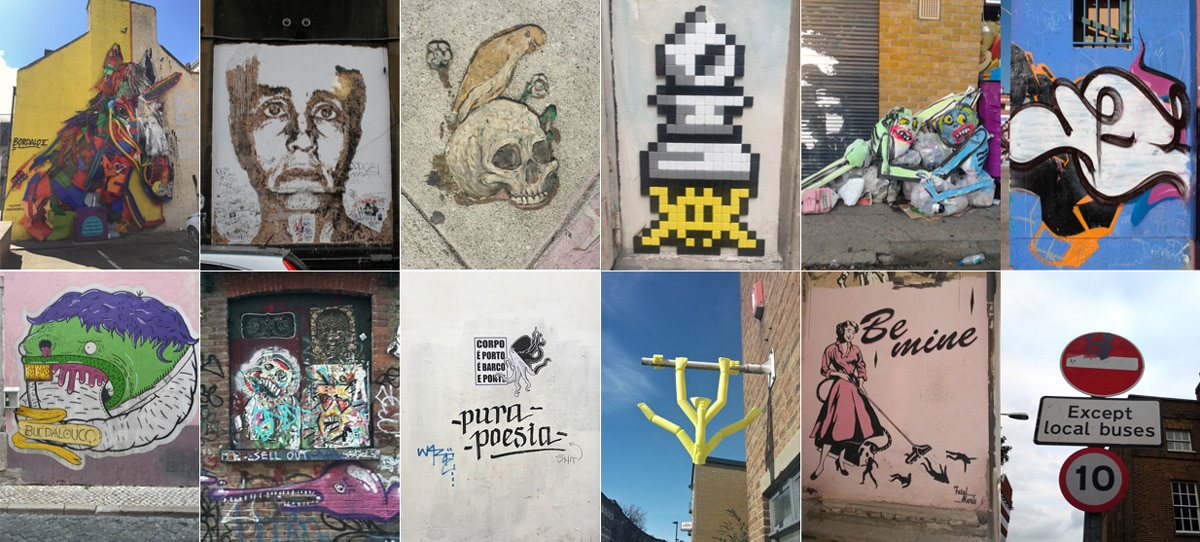 Figure 4. Examples of materials used
One must remember that not all these artworks are likely to – or are made to – be conserved, but knowing the particularities and materials that their practices offer could be a very positive starting point. It will help further their re/evaluation as art forms, as well as increase documented experience of new procedures and methods for preserving contemporary works, therefore making conservators more aware of possibilities in treatment for particular cases encountered in the future.
Conclusion
The independence of graffiti and street art to other forms of art establishes new ways of enjoying and understanding artistic expression. It is an artform widely admired throughout society in no part due to its accessibility.
In view of its popularity, it is therefore not surprising that there is a demand for significant examples to be preserved and maintained.
The value system we apply to art, and which common to all cultural forms, enables us to appreciate why there is a desire to conserve these forms of artistic expression and this understanding should include a consideration of the specific environment where the work was created and for what audience.
However, in order to preserve or evaluate the art form correctly, it is also important to go further than just aesthetics. Studying the materials and processes used during the creative process, as well as exploring the values added to these art forms has been proved equally important for their future life.
Graffiti and street artists combine their work between the streets and the galleries, often using identical processes and materials in both spaces. Aside from the external hazards which differ depending on the location of the works, the internal factors of degradation and the life of the materials work similarly. Unfortunately, due to a lack of information in many cases, this is a latent challenge for many private and public conservation studios. Therefore, as research, knowledge and understanding develop and grow, more appropriate and sensitive conservation strategies can be applied.
The advantages of studying, learning, understanding, and researching urban artworks will not only help in applying conservation mechanisms directly to artworks made freely in the urban environment, but also to help the future conservation of these works in other more institutionalised circles.
Notes
This paper was presented at Icon's Triennial Conference (Icon19) New Perspectives: Contemporary Conservation Thinking and Practice celebrated in Belfast, 13-14th June 2019. Also, the research presented was originally developed as a part of Rita L. Amor Garcia's doctoral thesis "Strategic Analysis for the Conservation of Graffiti and Aerosol Art. Study of the Strappo Detachment as a Conservation Measure" defended in September 2017.
Resources
Abarca Sanchis, FJ. (2019) El postgraffiti, su escenario y sus raíces: graffiti, punk, skate y contrapublicidad. Doctoral Thesis. Madrid: Universidad Complutense de Madrid
Castleman, C. (1982) Getting up. Subway Graffiti in New York. Massachusetts: The MIT Press
Powers, S. (1999) The Art of Getting Over: Graffiti at the Millenium. New York: St Martin's Press
Young, A. (2013) Street Art, Public City: Law, Crime and the Urban Imagination. London: Routledge
About the author
Rita L. Amor Garcia is a Spanish conservator and independent research. She earned her PhD in Science and Restoration of Historic-Artistic Heritage in 2017 with her research on contemporary public expressions and aerosol art. Also, Rita holds a BA+MA in Fine Arts (2010) and a MA in Conservation and Restoration (2011) both at the Polytechnic University of Valencia (UPV).
Since 2009, her research focuses on the study and application of conservation mechanisms to Graffiti and Street Art. She also has worked on the conservation practice in wall and easel paintings for 10 years, and developed close collaborations with contemporary artists during the creative process.
Currently, she divides her time at Plowden & Smith between the Paintings and Exhibitions departments.