After an unfortunate mistake at a photo shoot, French-Brooks Interiors charged Plowden & Smith with the task of restoring an antique Delft charger plate.
Imagine that you are an interior designer who is putting the finishing touches on a space you have just completed. For the project's photoshoot, you add a beautiful decorative plate that looks perfect with the scheme. Then something unexpected happens. On the way back from the shoot and you hear the unmistakable sound of something breaking. This is what happened to Victoria Wormsley, the founder of French-Brooks Interiors. The victim; a prized antique Delft charger plate.
"Delftware was made in the Netherlands throughout the 17th and 18th centuries, inspired by imported Chinese porcelain, and is a fascinating fusion of Far Eastern and European aesthetics, as Dutch potters painted the exotic flowers and landscapes of thousands of miles away," says Victoria I had taken it to style a country house project in the Cotswolds which was being shot for our website, as the colours were reminiscent of the dining room wallpaper, but it got damaged on the way back."
Delftware is made of earthenware and is quite fragile so Victoria knew she would need a professional to restore it. Having worked with Plowden & Smith before they were her first choice for the job. "Plowden & Smith are always incredibly efficient and you know your treasures are in expert hands."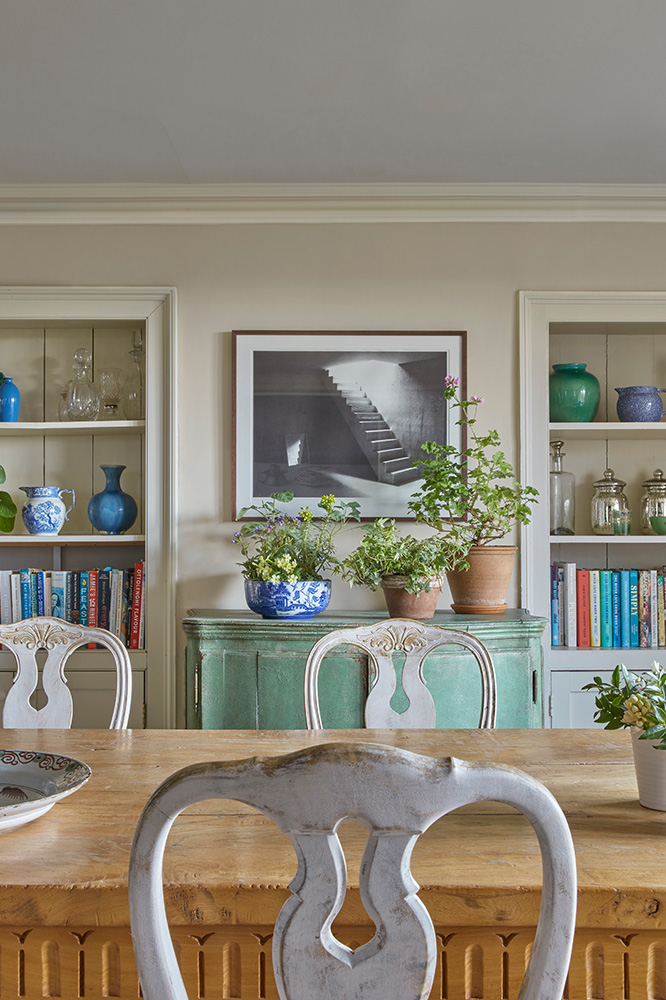 James McDonald courtesy of French-Brooks Interiors
To restore Victoria's plate, a specialist from Plowden & Smith's team assessed the damage in person in order to confirm the treatment, cost and lead time. Once this was decided their Ceramics Conservator started to work on the plate.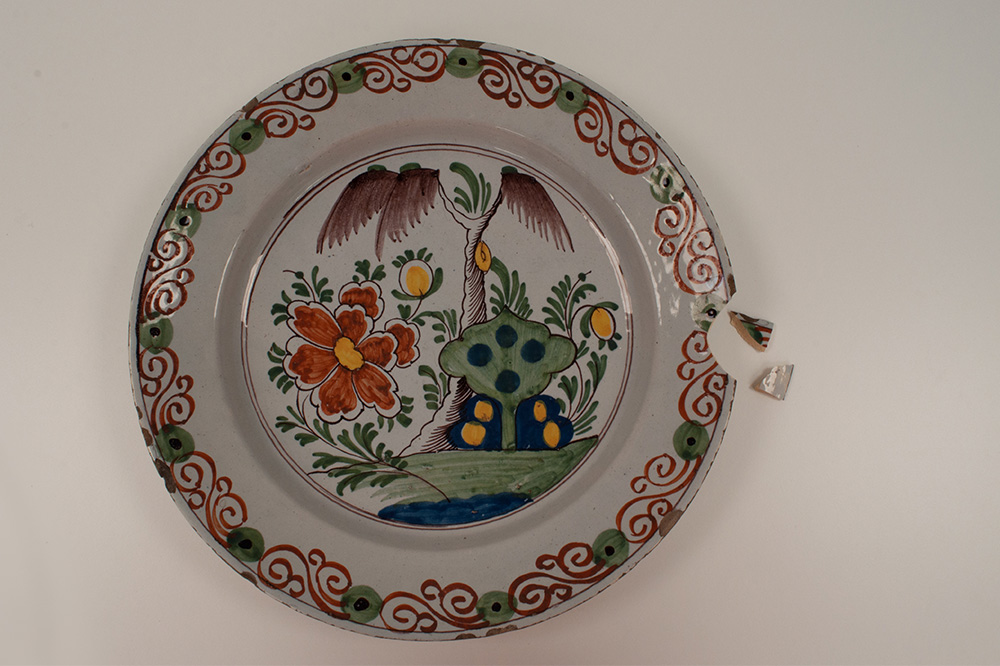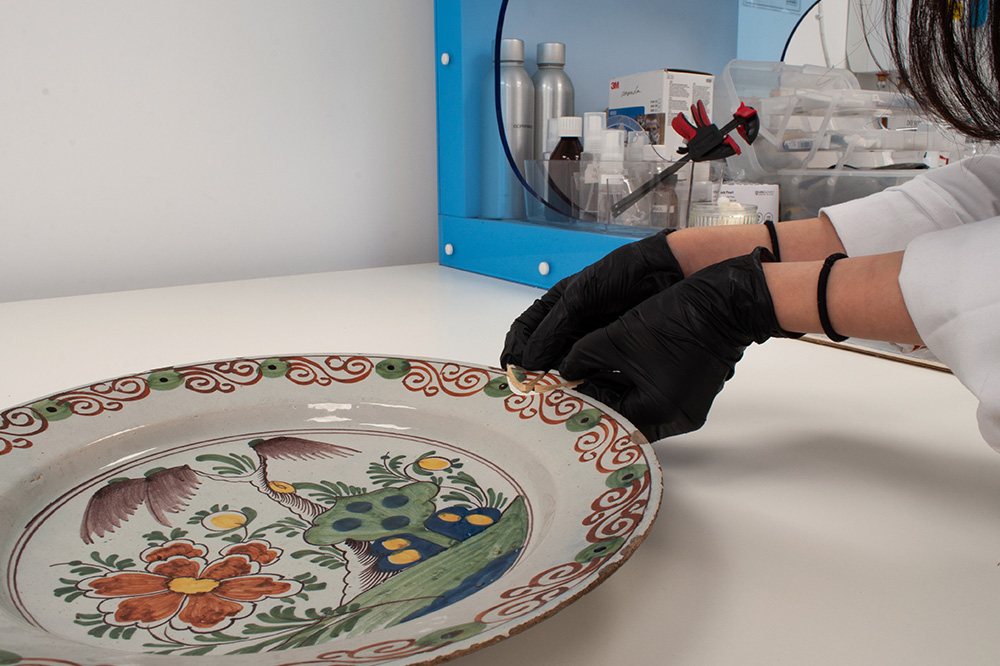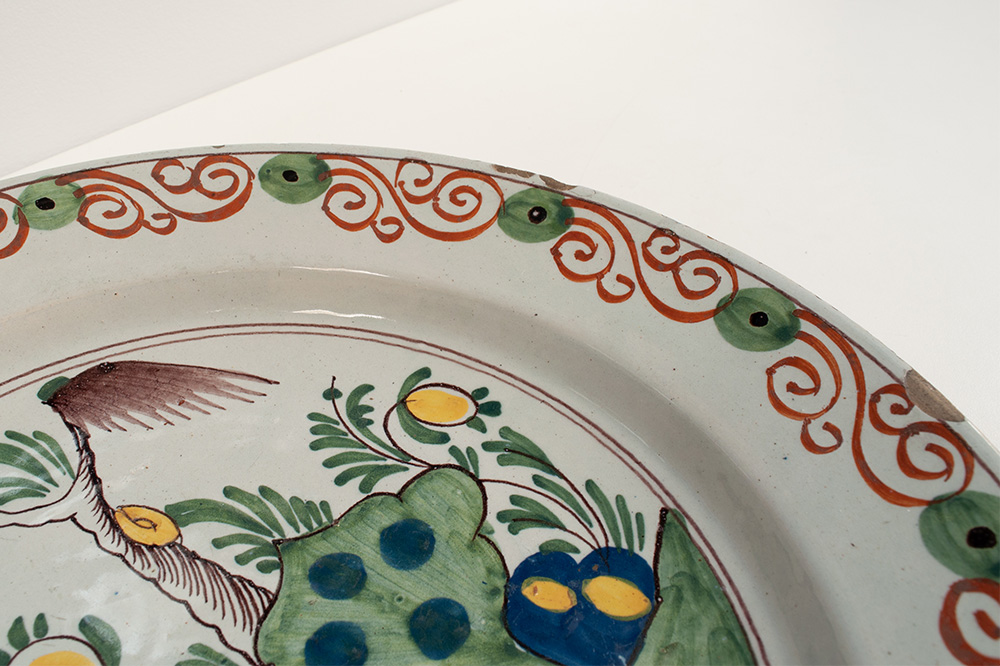 The first step was to clean the broken edges and bond the pieces together. Once the adhesive had cured, any small losses along the repair line were made good with a conservation-grade filler and hand-tinted the same shade as the glazed ceramic. Sympathetic, gentle retouching followed to achieve a seamless repair. Finally, a glaze was applied with an airbrush.
Victoria, who has fastidious attention to detail, found the end result astonishing. "When the plate came back from Plowden & Smith I had to remind myself of the damage from the photographs, as there is absolutely no trace of the repair," she said "It was quite extraordinary." The delft plate is now ready for its next photoshoot.