RESTORATION & CONSERVATION SERVICES | DECORATIVE ARTS & OBJECTS | GILDING SERVICES
Gilding is the term used to describe the process of applying gold and silver leaf to a substrate, usually wood, metal or gesso.
Throughout history, the technique of gilding has been used to decorate a wide range of objects including furniture, lighting, mirror frames, glass, and picture frames. Over the years, gilding can become scratched, worn and covered by dust and other accretions.
We restore gilding on a wide range of antique, modern and contemporary pieces including furniture, decorative surfaces, carved objects, mirror frames and picture frames. Find our more about our Picture Framing and Picture Frame Restoration services.
Gilding is often applied to ornately carved wood, coated with moulded plaster, which is particularly prone to changes in temperature and humidity and can shrink or expand and lead to damage or losses. In instances where gilded elements are missing or irreparable, we can carve or cast precise replicas.
Our specialist gilding services include water gilding, oil gilding and acrylic gilding using gold and silver leaf. Depending on the age of the piece, and the wishes of the client, this new gilding will then be toned in to seamlessly match the appearance of original aged gilded finish.
Our gilding services also include verre eglomise, the highly skilled process of decorating gilded glass. 
Our gilding services are relied on by museums and national collections, private collectors, galleries and antique dealers, interior designers and specialist services providers for historic houses.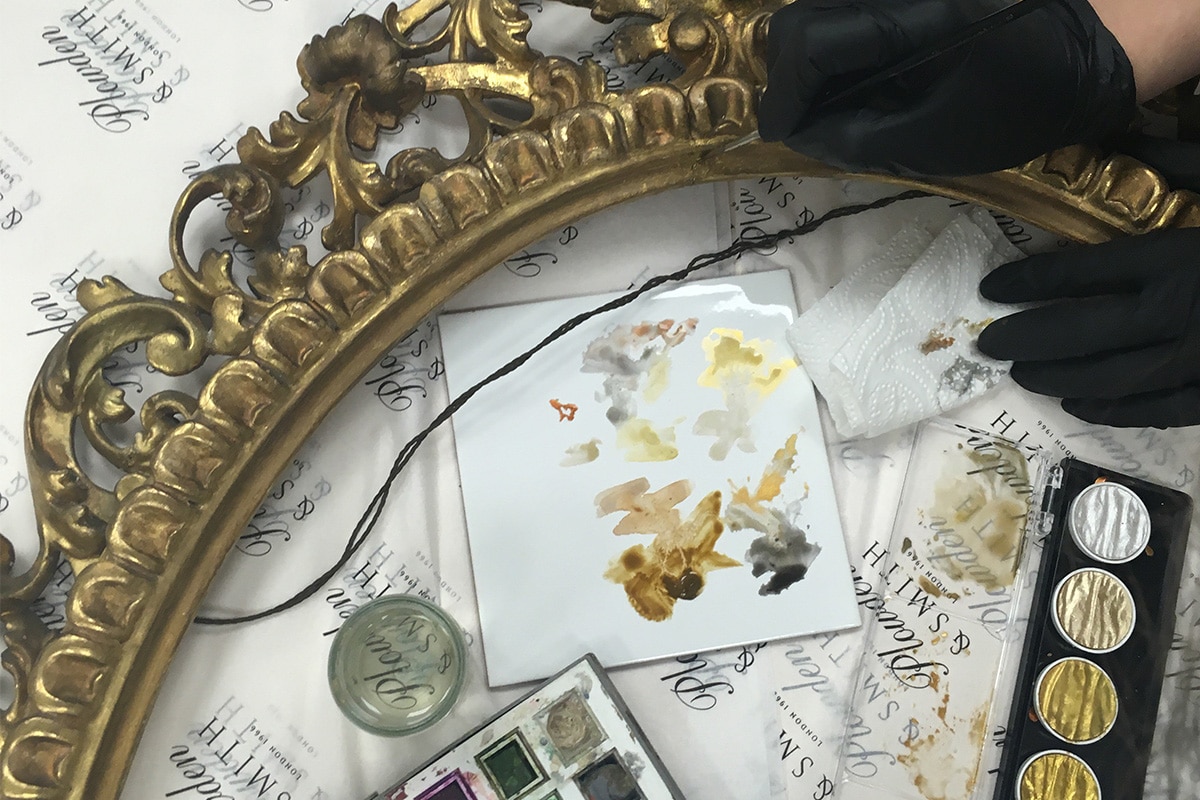 Gilding and Gilding Restoration Case Studies
Gilding a Crucifix from Buckfast Abbey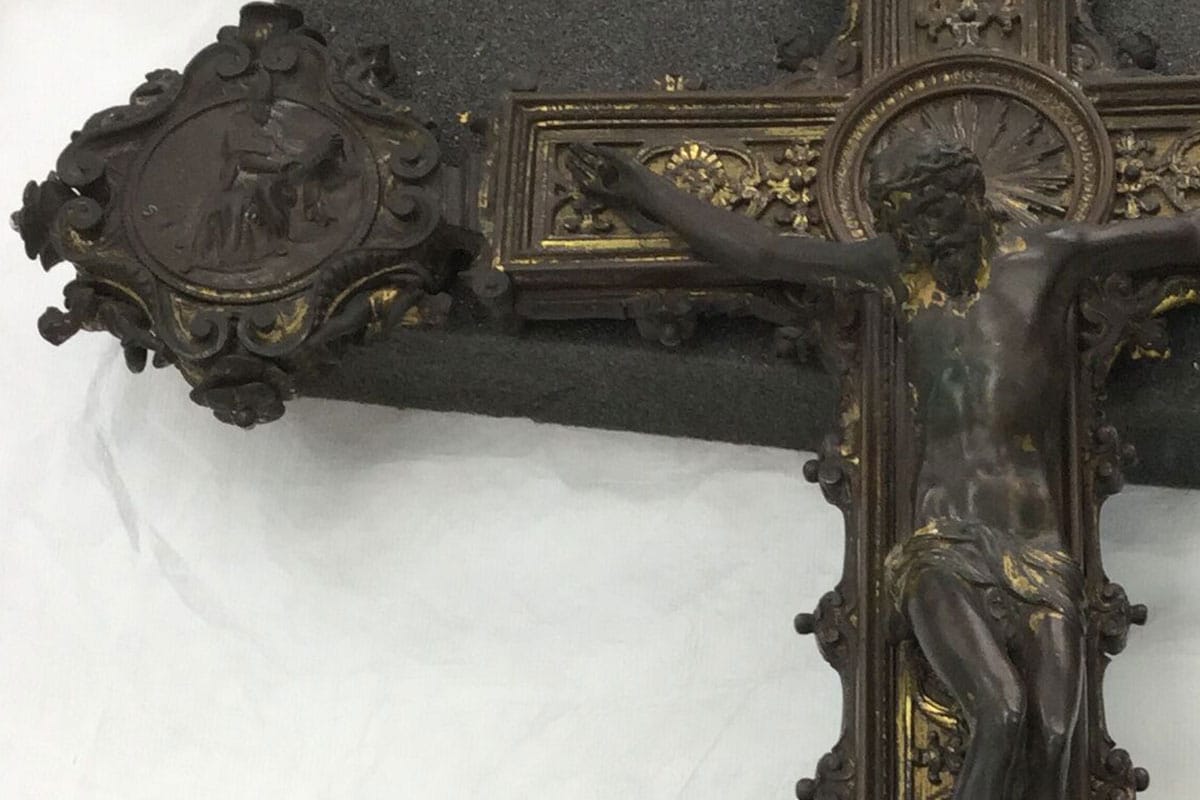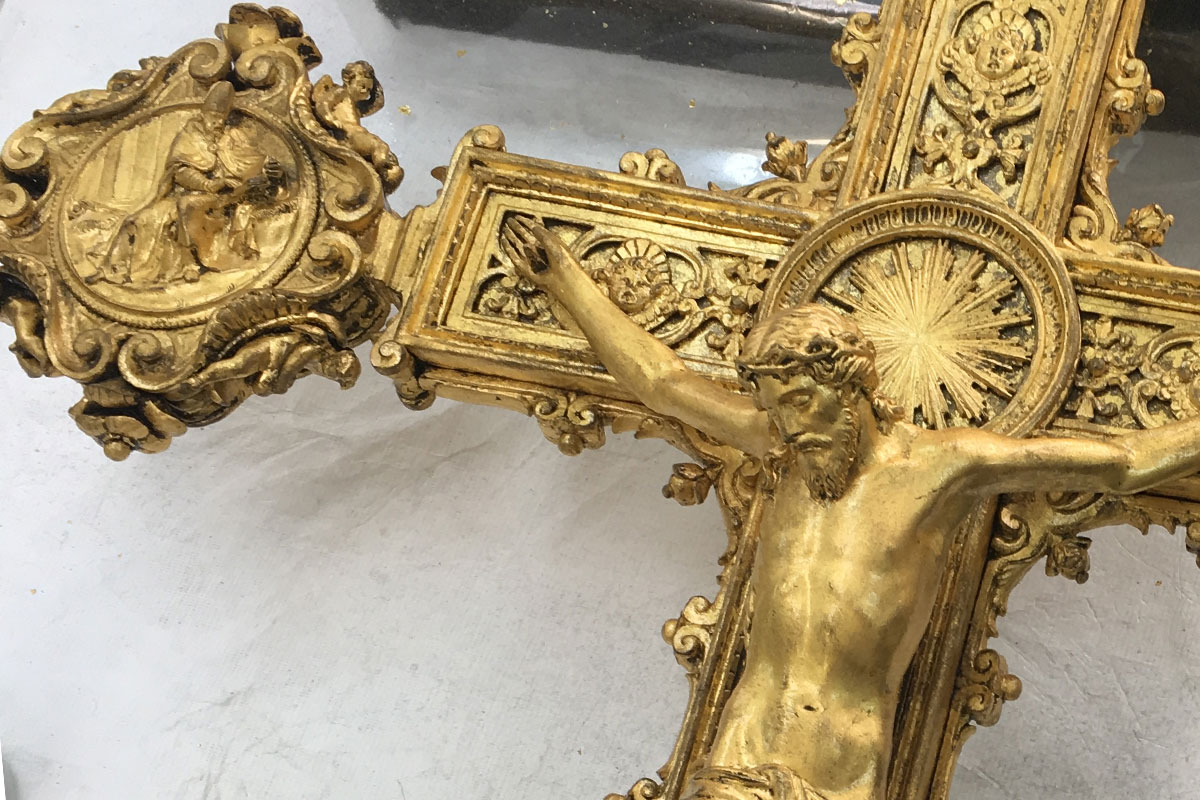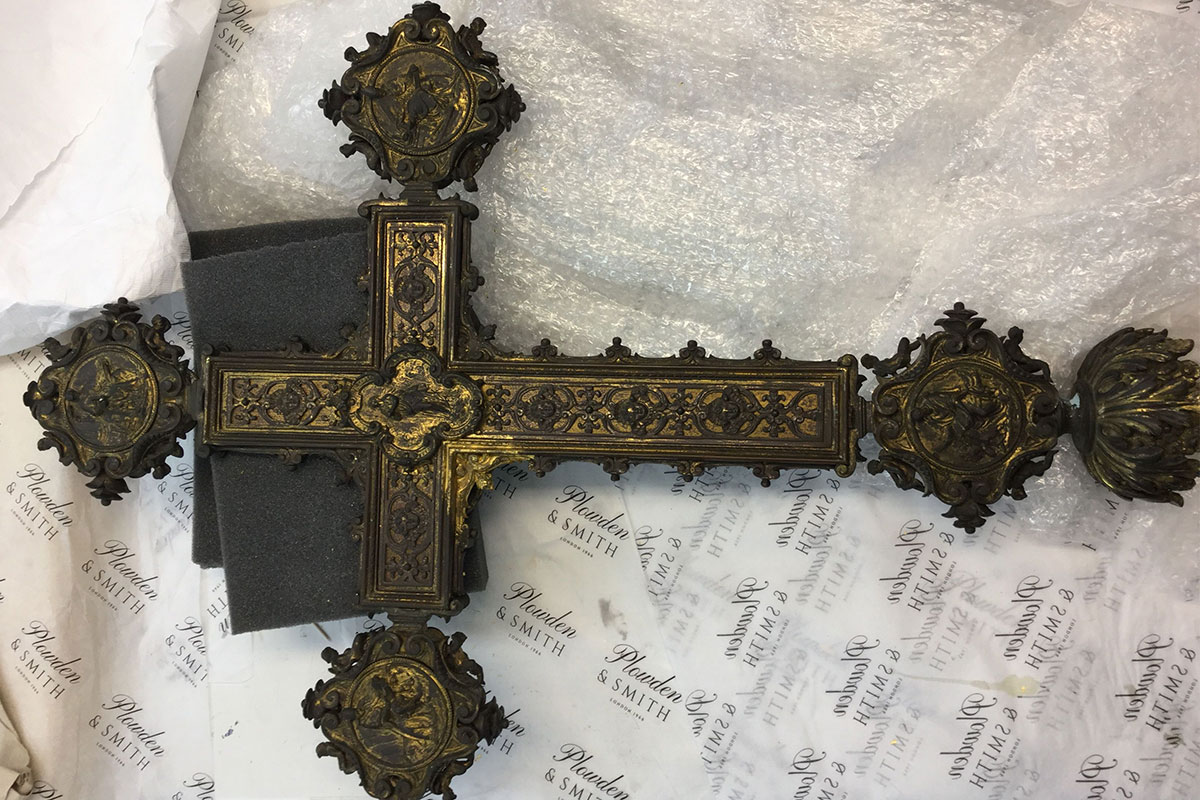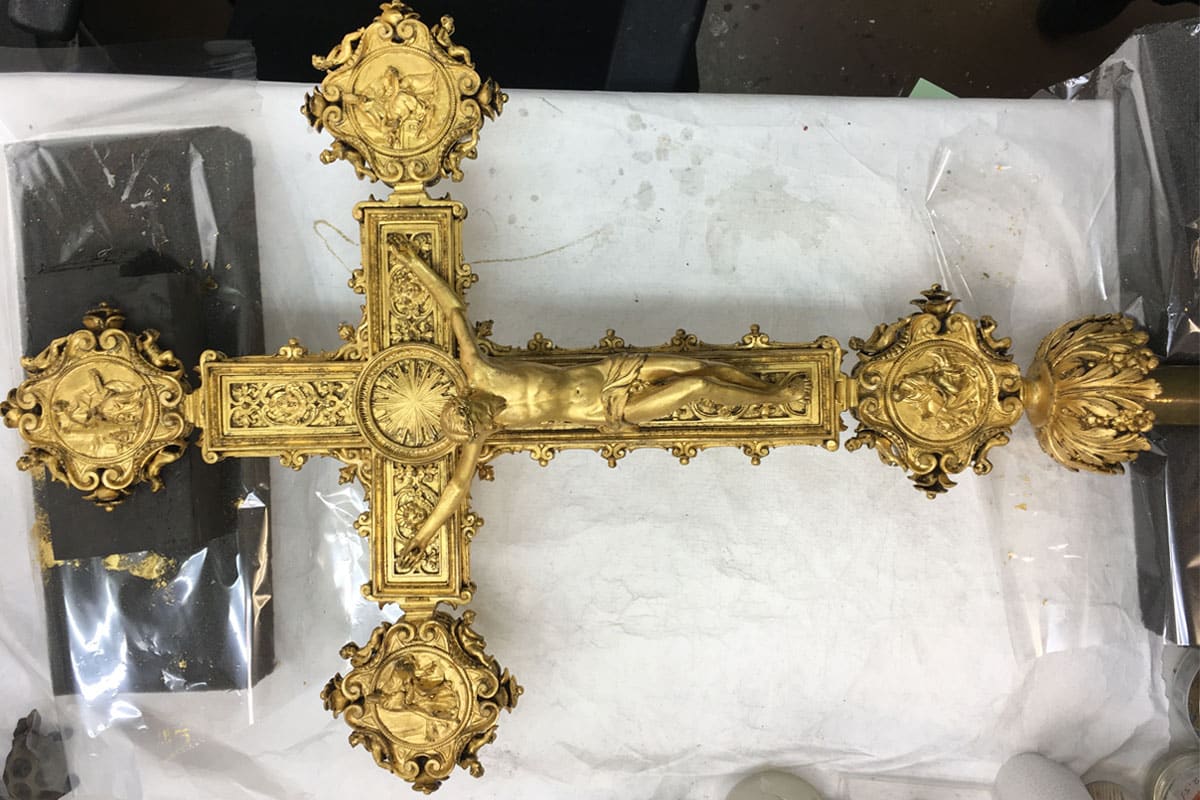 This gilded crucifix from Buckfast Abbey arrived in our gilding studio requiring treatment to revive its appearance.
First, our specialist conservator painstakingly cleaned the surfaces to remove dust and dirt. The crucifix was then gilded and carefully 'distressed' to give the newly gilded finish an historic appearance, consistent with the age of the crucifix.
Finally, a conservation-grade lacquer was applied to help protect the gilded surface.
Gilded Wood Tibetan Manuscript Cover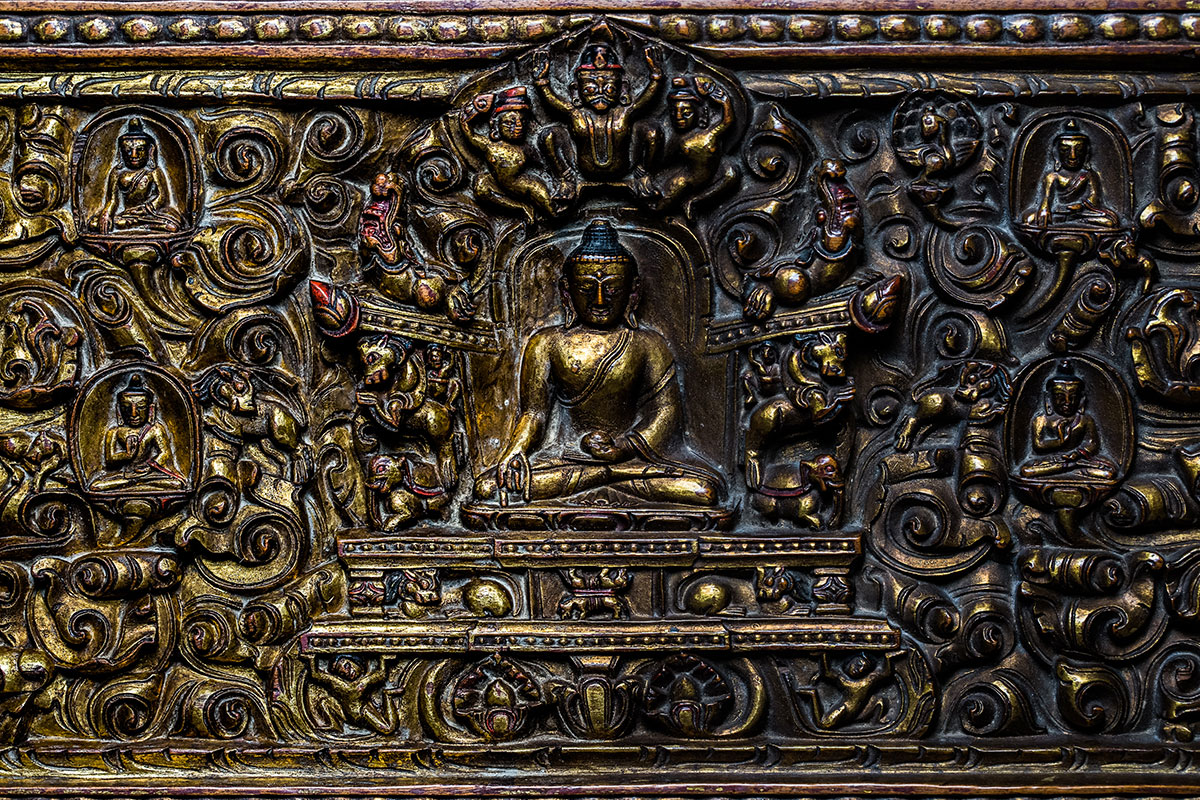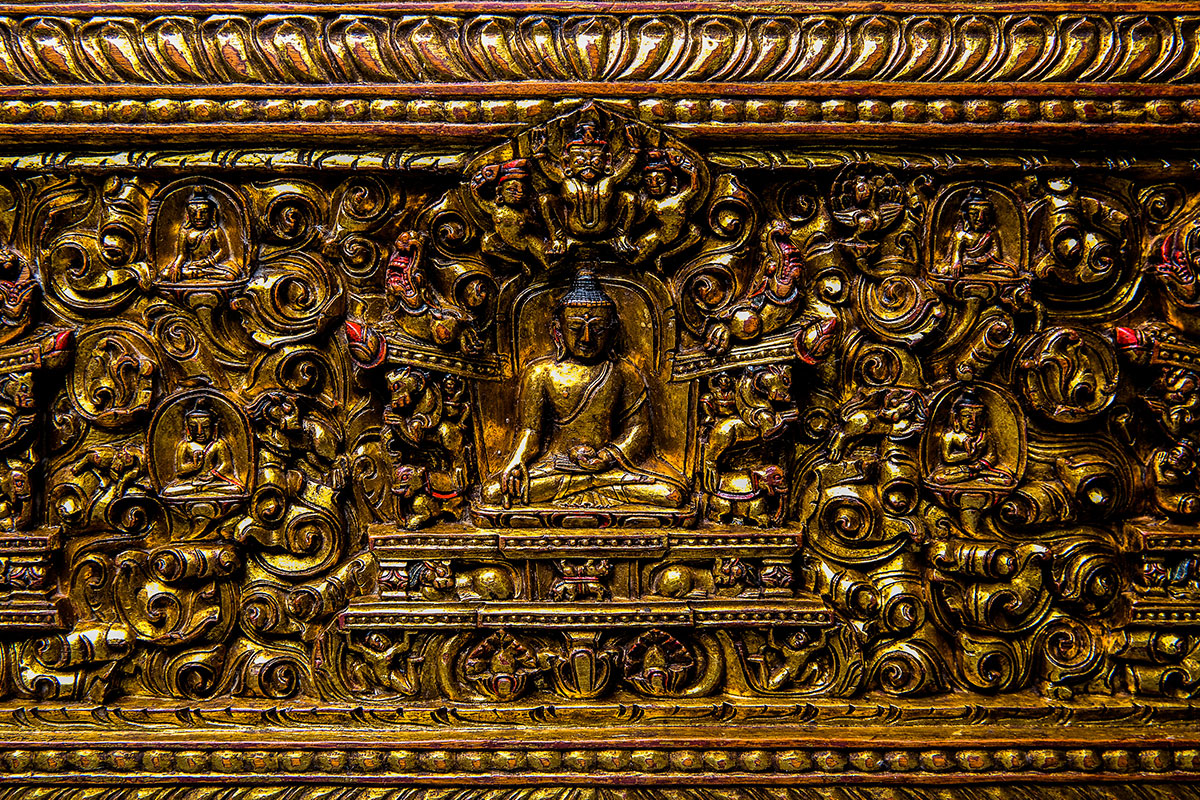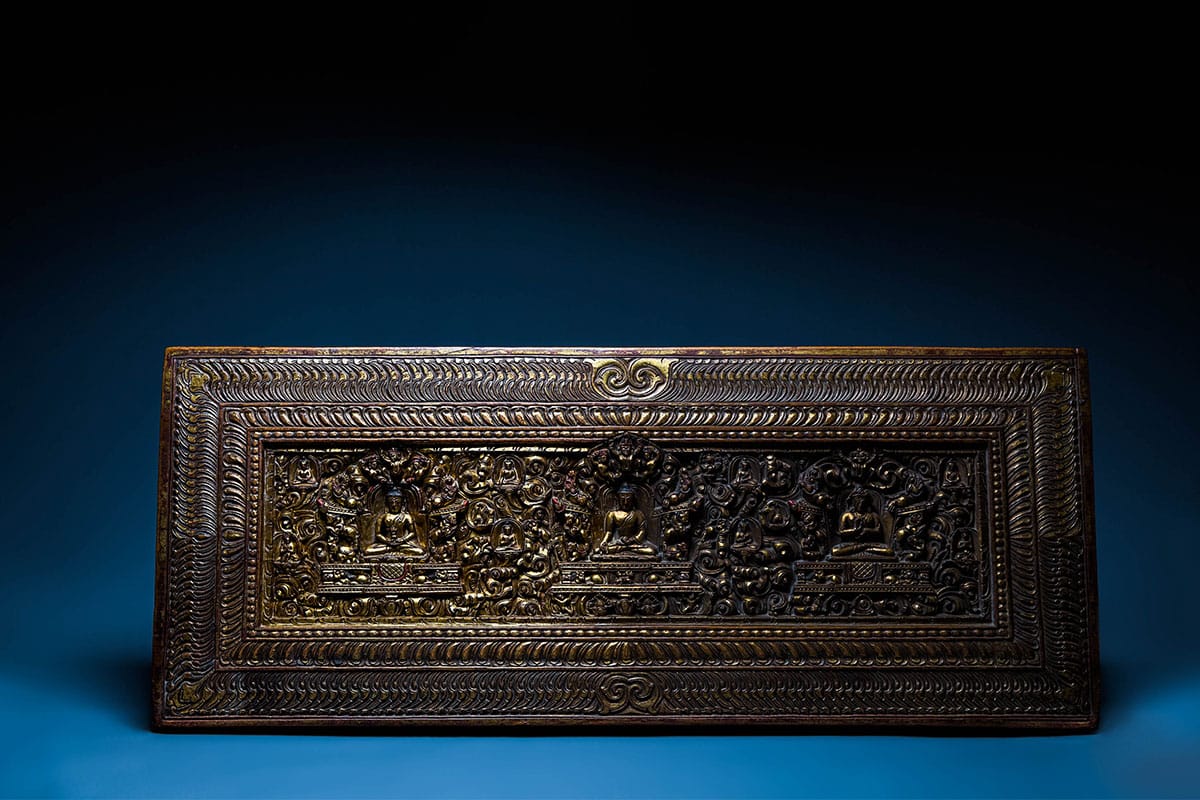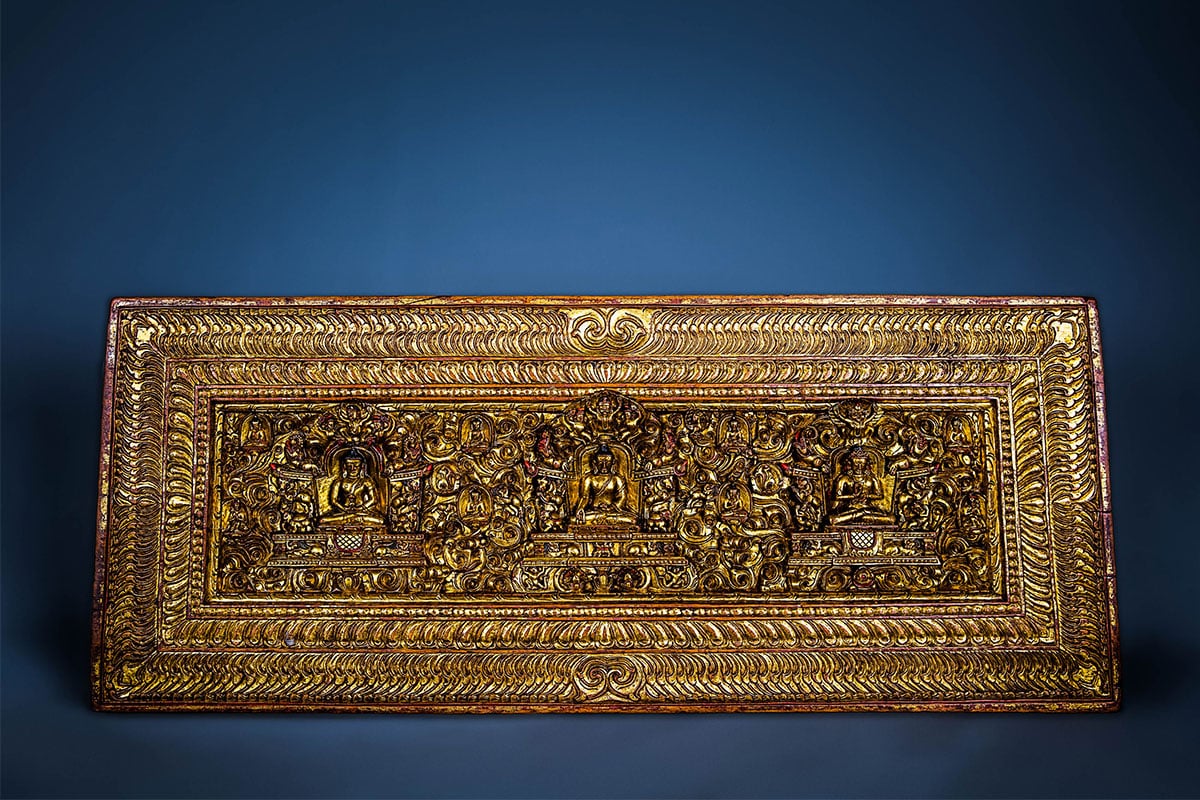 When this Tibetan manuscript cover arrived at Plowden & Smith, its beautiful, detailed carving was partly hidden under a thick layer of oxidised waxes, general grease and dirt. The back of the panels had abrasions, screw holes and losses of the original paint.

The gilded surface is water sensitive therefore we mixed an appropriate solution that would remove the water-soluble dirt while preserving the original coating.
The result was very effective and under UV light it's possible to see the orange fluorescence of the shellac layer – evidence that it was neither removed nor damaged by the cleaning.

This method is highly controllable, allowing us to reveal even more detail in the panels.
After treatment, we compared before and after pictures using a digital microscope; this showed us that we'd been able to retain the original coating while bringing out the original detail of the piece.
Verre Eglomise Demonstration
Verre Eglomisé is the ancient process of gilding precious metals on the reverse side of glass creating a soft mirrored effect.
Verre eglomisé is found on fine pieces of antique furniture, including cabinets, mirrors, plinths, tables, bureaux, screens and chairs.
We restore broken and damaged sections of historic verre eglomisé using traditional methods. Missing elements, or entire panels of verre eglomise are painstakingly replicated.
To find out more about our gilding, verre eglomise or decorative arts services, or to discuss a project