ABOUT PLOWDEN & SMITH | MASTERPIECE LONDON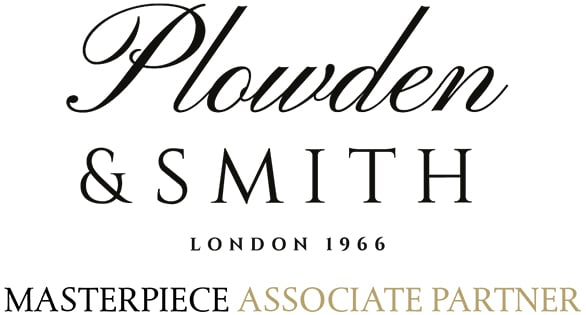 Masterpiece London (June 30 – July 6th 2022)
We are delighted to be continuing our partnership with Masterpiece London, the pre-eminent cross collecting art fair, where visitors can view and buy the finest works of art, design, furniture and jewellery – from antiquity to the present day.
As Exhibitor Lounge Partner, Plowden & Smith is working closely with the Masterpiece London team to give exhibitors the most comfortable, relaxing and enjoyable experience within the Exhibitor Lounge. This will include some indulgent amenities and time-saving SOS kits, available from the Plowden & Smith stand.
The Plowden & Smith stand will also act as a front of house services desk to book one of our conservation services specifically created for exhibitors. These treatments include solutions we have previously provided to galleries at the Masterpiece London; including rapid-response technical support, urgent restoration and conservation treatments carried out onsite or at our studio, a daily pre-opening conservation cleaning service, short notice independent condition reports, as well as informal advice on conservation and display.
"We are delighted to be the Exhibitor Lounge partner, as this will give Masterpiece exhibitors the attractive and comfortable environment they deserve, whilst taking some much-deserved down time.
Whether it's a comfortable seat at the end of a shift; a chilled drink whist flicking through a coffee table book; or simply sparing exhibitors an off-site trip by giving them that crucial nail file; we aim to be on hand to provide meaningful, unobtrusive support.
With many galleries longstanding friends and clients of Plowden & Smith, being Masterpiece London Exhibitor Lounge Partner feels like the perfect way of saying thank you to them, and to all the exhibitors who make Masterpiece London such a special event in the art fair calendar."
– Camilla Hughes-Hunt, Managing Director, Plowden & Smith
For further information and a bespoke quote for the services listed above, please contact Galia Kirilova on 020 3026 6976 or email galia.kirilova@plowden-smith.com, stating that you are a Masterpiece London 2022 exhibitor or partner.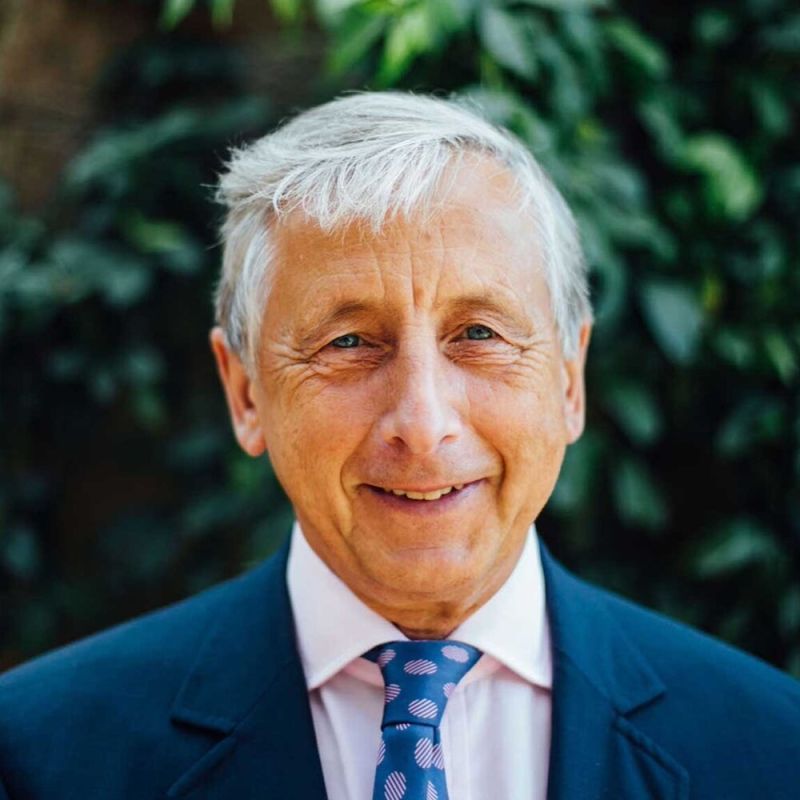 Statement from Camilla Hughes-Hunt | Managing Director, Plowden & Smith Ltd.
4th April 2022
Like many, I was shocked and saddened to learn of the recent death after a brief illness of Philip Hewat Jaboor.
Philip was involved in the Masterpiece London Art Fair from the first edition as a member of the vetting committee, becoming chairman in 2012.
A popular and distinguished figure in the art world: Philip was a renowned collector and connoisseur of fine and decorative arts; and a respected authority on Thomas Hope, William Beckford, porphyry, marble, and rare and fine artefacts from Egypt.
Through Plowden & Smith's connection with Masterpiece London, I was privileged to experience first-hand Philip's taste, in-depth knowledge, and passion for encouraging a future generation of dealers.
Philip's death is a real loss to our community, and on behalf of everyone at Plowden & Smith, I send my deepest sympathies to Philip's partner of 29 years Rod Keenan, his sisters Sarah and Vikki; his many friends around the globe; and his Masterpiece London colleagues.

Masterpiece Online (22nd – 28th June 2020)
"Plowden & Smith's unparalleled expertise conserving art, design, sculpture and furniture positions it as the perfect champion of the finest works of art at Masterpiece London"
– Philip Hewat-Jaboor, Chairman of the Fair, Masterpiece London
Designed to reflect the ethos of the Masterpiece London art fair, Masterpiece Online will encourage viewers not just to view and buy works of art, but to join the conversation by engaging with 138 exhibitors who are experts in the fields of art, design, furniture and jewellery, from antiquity to the present day.
Masterpiece Online invites visitors to join in live panel discussions with leading cultural institutions, watch interviews and learn from experts, join live private views with friends, and buy from Masterpiece exhibitors.
Masterpiece Online will open for Early Access at 12pm GMT on Monday 22 June 2020, then open to all from Wednesday 24 June until Sunday 28 June 2020.

Masterpiece London (27th June – 3rd July 2019) has established itself as one of the world's leading cross-collecting fairs, offering the finest works of art, design,
furniture
and jewellery, from antiquity to the present day.
Masterpiece London provides an unparalleled opportunity for new and established collectors to discover exceptional works for sale from over 150 international exhibitors; the centrepiece of a unique week of cultural experiences in the heart of London.
Masterpiece Awards
Plowden & Smith is delighted to partner with Masterpiece London as the 2019 Official Fair Awards Partner.
Masterpiece Fair Awards are presented to Masterpiece London exhibits and stands that are judged to be outstanding by a committee made up of leading authorities in the art and design world.
34 Masterpiece Awards will be given out across three categories: 'Outstanding Display', Outstanding Exhibit', and 'Masterpiece Highlights'.
Previous Masterpiece Fair Award winners include the galleries Ronald Phillips Ltd., Landau Fine Art, Daniel Crouch and Les Enluminures, New Art Centre, and Hill-Stone.
The 2019 Masterpiece Fair Awards Committee
Philip Hewat-Jaboor, Chairman of the Fair, Masterpiece London
Corrie Jackson, Curator, Royal Bank of Canada
Nicolas Cattelain, Collector
Maxine Davidson, Collector
Melanie Gerlis, art market columnist for the Financial Times and Editor at Large for The Art Newspaper
Andrew Jones, Partner at Linklaters & Collector
Douglas Mackie, Interior Designer
Sir Nicholas Penny, formerly Director, National Gallery, London
Sarah Tyser, Collector
Categories
Outstanding Display
Rewards excellence and innovation that demonstrates an imaginative approach to the combination of design and superb works of art. There will be two joint winners: one reflecting the cross-collecting ethos of the Fair; and the other excelling in a single discipline.
Outstanding Exhibit
Awarded to six works that are judged to be outstanding.
Masterpiece Highlights
The 27 specialist vetting committees will each nominate the object that best reflects scholarship, rarity, connoisseurship in their category.