RESTORATION & CONSERVATION SERVICES | FINE ART RESTORATION
Founded in 1966, Plowden & Smith is a leading fine art restoration studio with clients based all over the world.
We provide expert painting restoration, sculpture restoration and paper conservation services for the care of prints, multiples and photographs.
Our fine art restoration team is made up of highly skilled and experienced conservators whose approach to art restoration is scientific, respectful of the integrity of each piece, and underpinned by a rigorous commitment to internationally recognised standards of best practice.
We prize the preservation of artistic intent and work within the conservation philosophy of minimal intervention and reversible treatment processes.
We undertake projects of all sizes for private collectors, leading galleries, independent art consultants and professional service providers who require long-lasting, high-quality results and a discreet, efficient and friendly service.
Over the years, our knowledge and vast experience finding innovative solutions to some of the most complex issues facing artworks, has been consistently relied on by national and international museums and artists foundations, with whom we work closely. We also work hand in hand with leading contemporary artists, providing a consultancy-based role, with a focus on the preservation of their work. Find out more about our modern and contemporary art conservation services.
We provide bespoke consultancy services and are one of the few private conservation practices with the skills and technology at our disposal to offer advanced material scientific analysis, including X-ray Diffraction (XRD), X-ray Fluorescence (XRF), portable X-ray Fluorescence (pXRF), Scanning Electron Microscopy – Energy Dispersive X-Ray Spectroscopy (SEM-EDS), Fourier-transform infrared spectroscopy (FTIR), Gas chromatography–mass spectrometry (GC-MS) and X-Ray. Find our more about these services.
Our art restoration studios can accommodate large or heavy works of art, and we offer a collection and deliver service.
Plowden & Smith operates under Inward Processing Relief (IPR).
Fine Art restoration services we offer, include: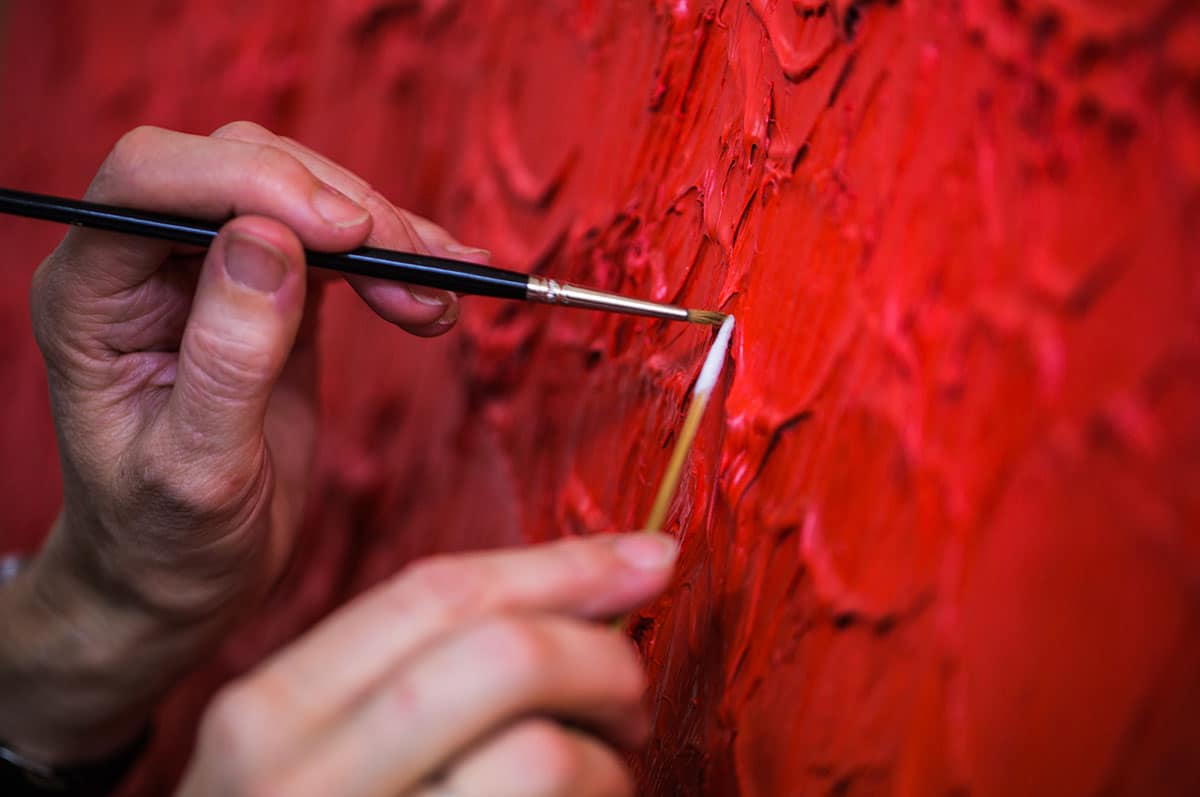 Our Painting Restoration department carries out surface and structural restoration to a wide range of paintings. As with all our treatments, painting restoration work is preceded by a consultation and collectors rely on our impartial advice about the potential short and long term implications of treatment, informed by our knowledge of art market conditions.
Each painting restoration treatment is individually created around the material composition of each painting, a scientific approach that achieves outstanding results without having to resort to aggressive or unsympathetic techniques.
We correct age-related disintegration and damage, for example removing overpaint and historic restoration, relining canvases and stabilising flaking paint. We also fill and retouch paint loss, and remove discoloured varnish, replacing it with a modern conservation-grade equivalent.
Our painting restoration department restores artworks that have been displayed or stored in incorrect atmospheric conditions, as well as paintings that have been devastated by fire or flood.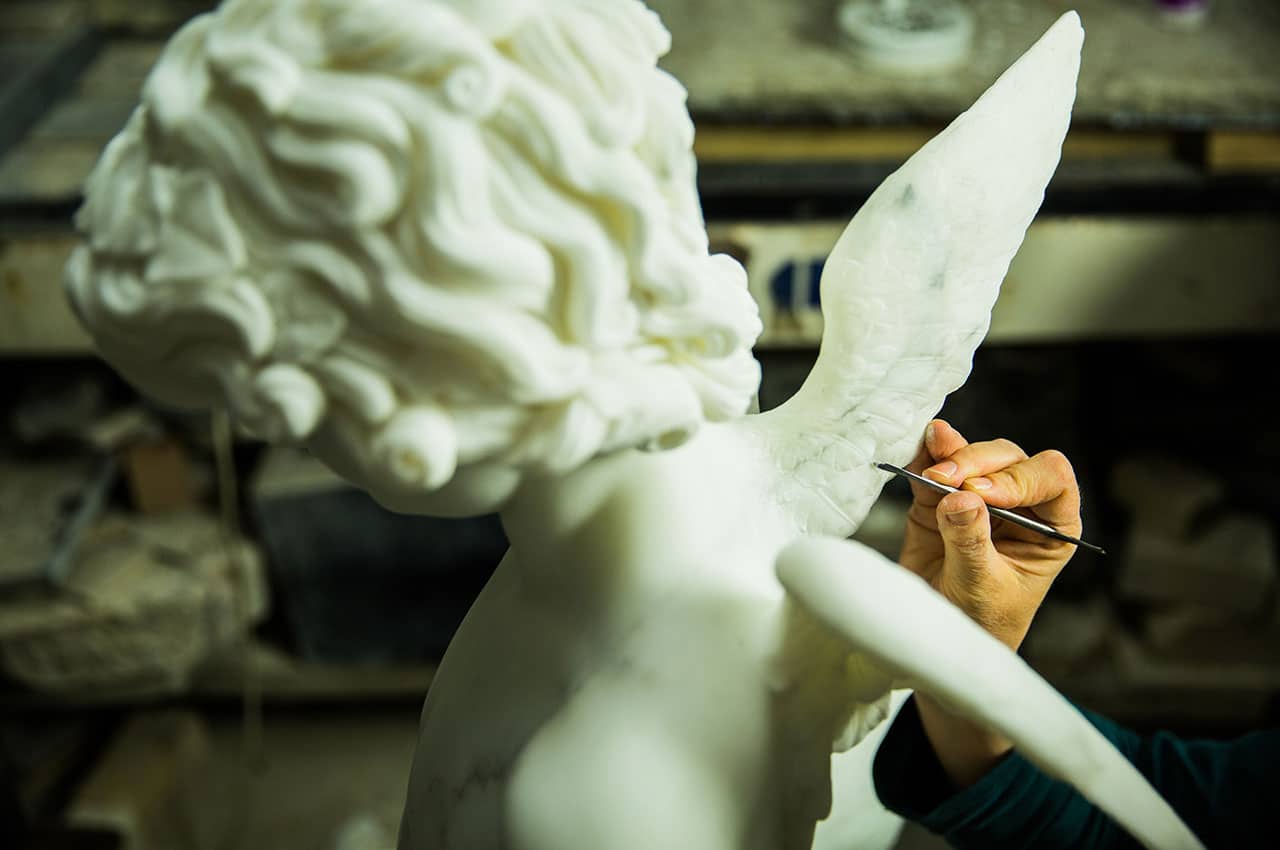 Sculpture restoration is carried out by experts trained in the care and conservation of the wide range of materials used for sculpture including marble, plaster, terracotta, bronze, as well as unstable materials more commonly found in contemporary sculpture or installations, including resins, silicones, and organic materials.
Sculpture restoration treatments include conservation cleaning, restoring finishes using specialist techniques, including hand retouching, airbrushing, repatinating, re-gilding, waxing, polishing and lacquering.
Our sculpture restoration team draws on their vast experience to find innovative solutions to major structural issues, including rebuilding internal metal armatures, creating bespoke external mounting solutions and restore missing elements.
We carry out sculpture restoration projects in the UK and all over the world, working on single pieces or entire collections. We restore historic works of art, including important pieces by Canova and Bernini; as well as 20th Century and modern sculpture by Barbara Hepworth, Arnaldo Pomodoro, and Elisabeth Frink. We also restore contemporary sculptures.  Find out more about our modern and contemporary art conservation services.
We work closely with many official bodies, including the Henry Moore Foundation.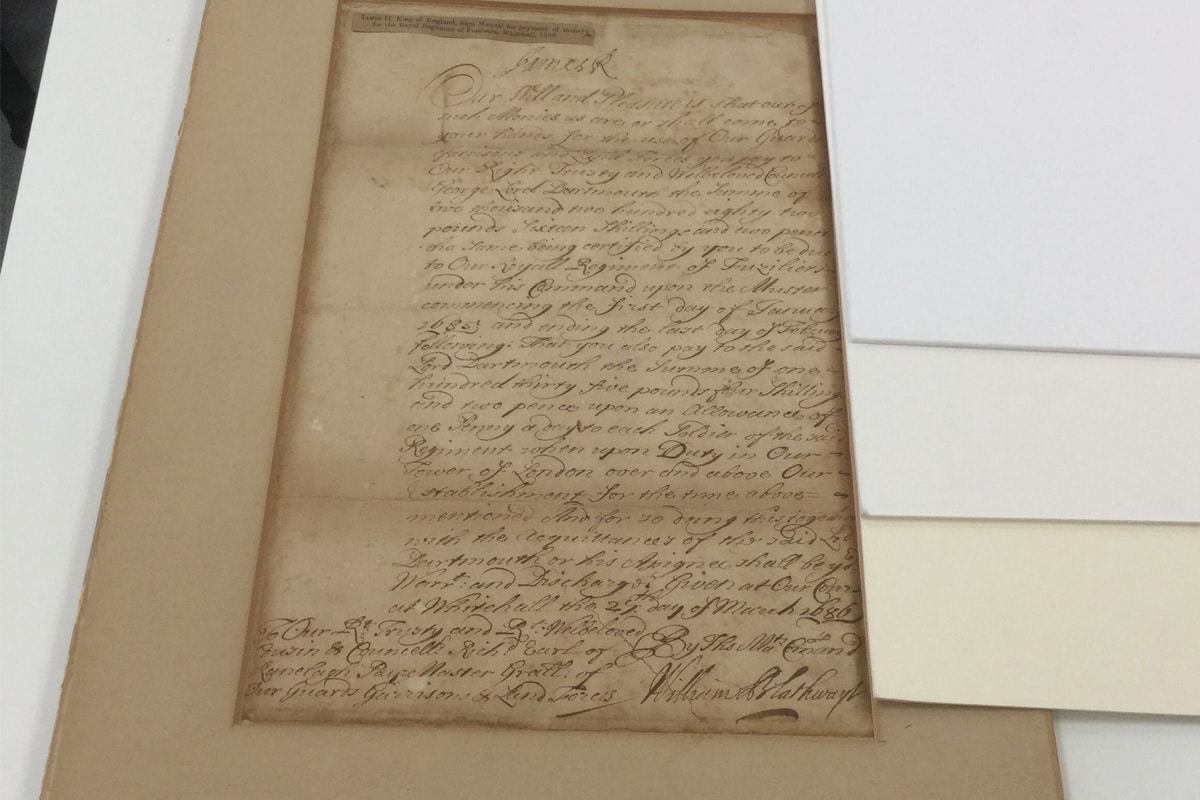 Our paper conservation department carry out a wide range of preventive and complex interventive treatments on paper: including on fine art, parchment, three-dimensional paper objects, bound volumes, photographs and archival material.
Our paper conservators have extensive research and practical conservation experience with some of the most complex materials, including adhesives, unusual substrates, lead white and iron gall ink.
Paper conservation treatments to restore appearance and stability include flattening, cleaning, washing, fumigating against mould, tear repairs, de-acidifying, tape and adhesive removal, infilling losses and retouching, and hinging into mounts.
We also carry out surveys, assessments and condition reporting projects, as well as mounting a diverse selection of works on paper for display or exhibition.
Following treatment and where needed, our experts will apply a non-acidic conservation-grade backing and museum quality non-reflective, UV-filtering glass to the work to prevent further deterioration.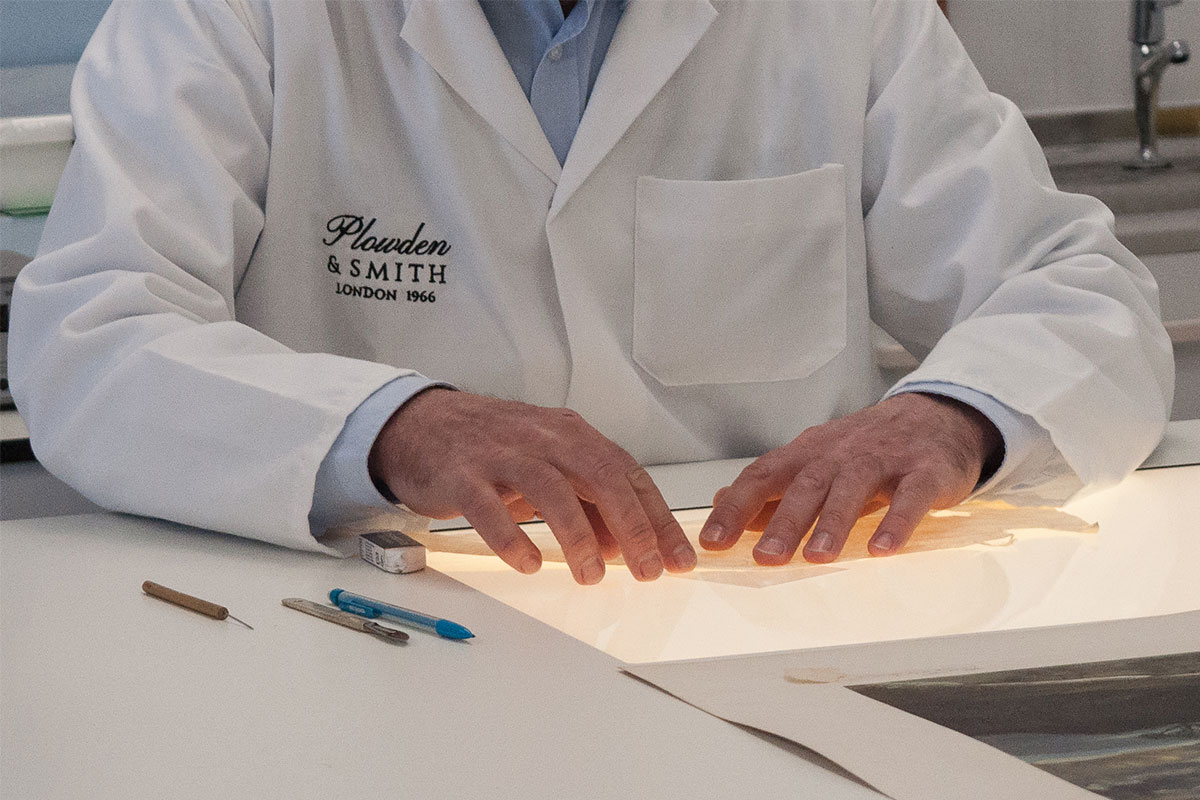 Within our paper conservation department, David Jones is a recognised specialist in the care, and conservation of photography. In addition to photography restoration, conserving photographs, and framing photography, we provide consultancy services to photography collections located all over the world. David's photography conservation projects include the Francis Frith Collection Collection, Qatar National Museums and the Libyan National Archives.
Modern & Contemporary Art Restoration
Visit our modern and contemporary art website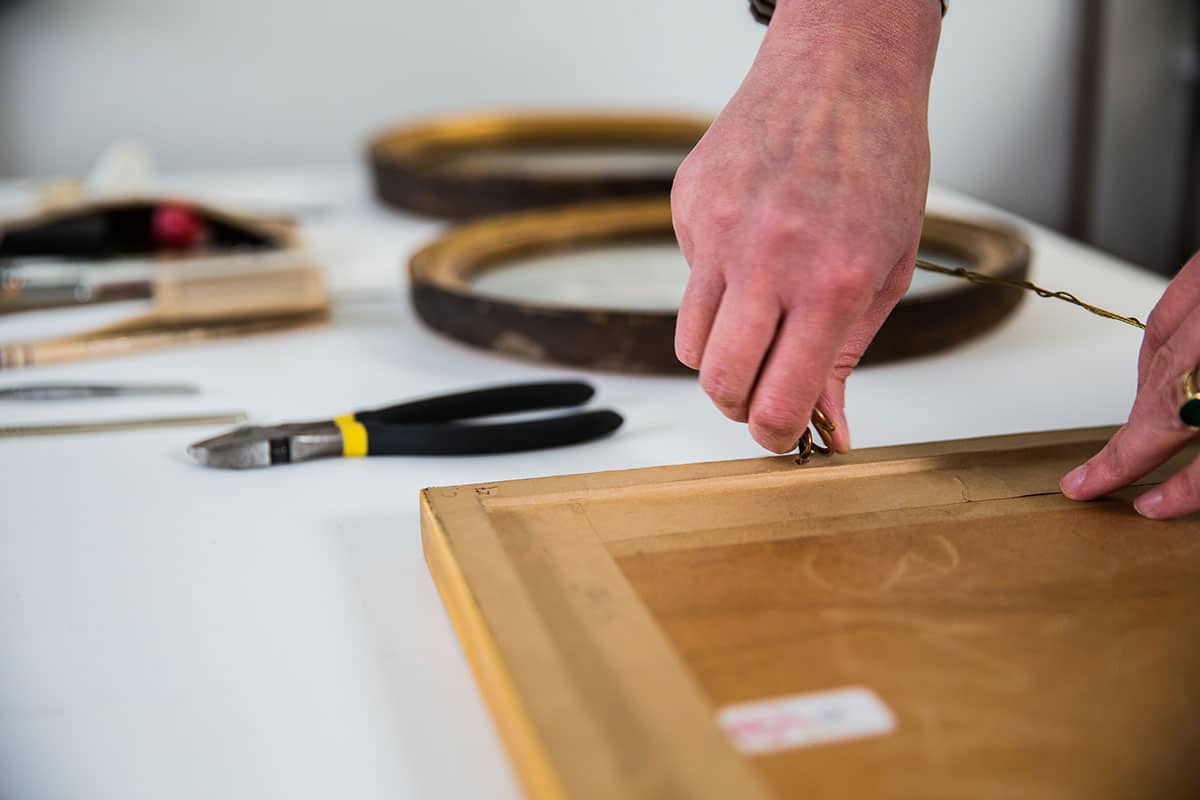 Picture Framing & Hanging
We have vast experience preparing art for display or exhibition, and in hanging paintings and framed works.
Picture framing services include replacing old backboards with non-acidic conservation-grade backing, and glazing art with museum quality non-reflective, UV-filtering glass to the work to prevent further deterioration.
We also clean, restore and re-gild frames, or we can create a custom-made frame to the specific requirements of the client.
To find out more about our fine art restoration services, or to discuss a project
please get in touch